Among the most important options is xboxgamepass, which is one of the most popular and appreciated services by Xbox users. It has a huge catalog of games to enhance the variety and satisfy the tastes of all players.
In the following article we will explain in detail how Xbox Game Pass Ultimate works, its features, advantages and the reasons why it is worth investing in this great service that Microsoft offers its users.
What is Xbox Game Pass Ultimate?
Xbox Game Pass is a service that Microsoft has developed for Xbox One and also for computers running Windows 10. You can check the following article to know how activate Windows 10 without programs.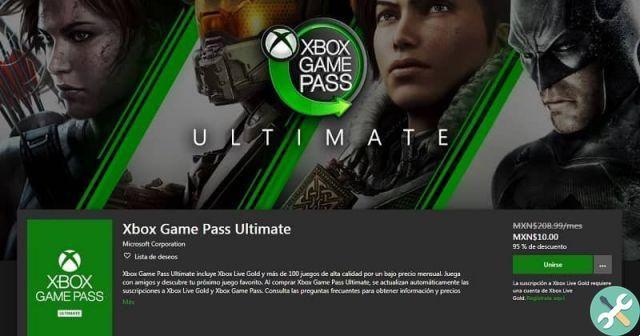 In general, the subscription Xbox Game gives you access to a catalog of games from which you can enjoy in its entirety after paying for a monthly subscription.
Microsoft launched the Xbox Game Pass on June 1, 2017, and the subscription and monthly payment cost € 9,99.
Benefits of Xbox Game Pass Ultimate
Among the main benefits, we find an offer that offers up to three different plans to choose from based on your convenience: two basic plans and one complete or Ultimate.
Within the Ultimate plan we will have a large number of benefits where the price stands out, no doubt. The price for the console is 9,99 euros per month, as well as for the PC, however at the moment there is an offer of 3,99 euros per month for the beta phase.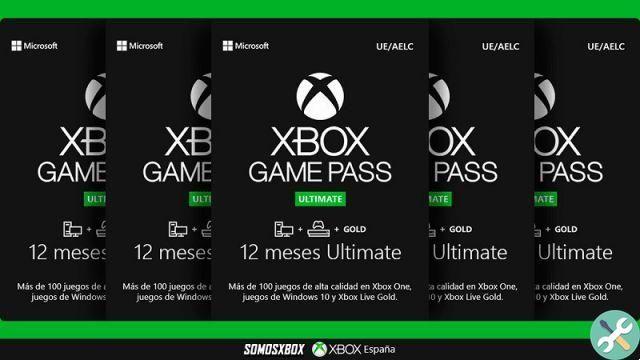 on your part, Xbox Game Pass Ultimate: include console, PC e Xbox Live Gold for 12,99 euros per month. Paying for the Xbox Game Pass Ultimate subscription you get unlimited access to over 200 games for both Xbox One and PC.
Another great advantage this service offers you is the ability to have access to Xbox Game Studios video games at the time of their launch.
Likewise, when you pay for your Xbox Game Pass Ultimate subscription, you will be able to take advantage of discounts and exclusive offers about video games and their accessories. It offers access to multiplayer game modes for all Xbox One games and offers and access to new games released every month.
If you are a new subscriber, you can enjoy the first month for only 1 euro. Last but not least is that Xbox Game Pass users can have access to Xbox Live Gold for only 3 euros more per month, where users can enjoy the entire PC catalog of the service.
Disadvantages of Xbox Game Pass Ultimate
While it has a large catalog of games, it may not include some games you want to play, so it may not be as profitable to pay for the subscription.
However, it is up to each to decide whether it is worth paying the subscription to enjoy the entire catalog of games that Xbox Game Pass Ultimate offers.
For some it is an advantage to be able to play retro-compatible Xbox 360 games on Xbox One, but for other players this is a major disadvantage as they take up space and reduce the number of Xbox One games available.
Another very important downside is that games can be withdrawn without notice. It is difficult to understand how this works and why some games are removed from the catalog, but the most viable option is to get the least played games.
You need Live Gold. It is essential to be a Gold member in order to enjoy the titles, which implies a significant annual investment of $ 180, a figure to consider.