"In simplicity is greatness", a phrase that is applied in many aspects of life and with some video games. Because? Because sometimes a game doesn't need to have high-level graphics to provide you with a good time of fun. A clear example of this is Among Us, then we will explain how to play, what it is and where to download it for free.
If you were looking for a casual game to hang out with your lifelong friends, Among Us is the perfect alternative for you. Of course, we have to warn you that the game is very addicting and that it might catch you from the first time you play it. Also, in advance we recommend that you use Discord or an Android application to make calls because it will allow you to have a better experience with your friends when playing with us.
What's between us?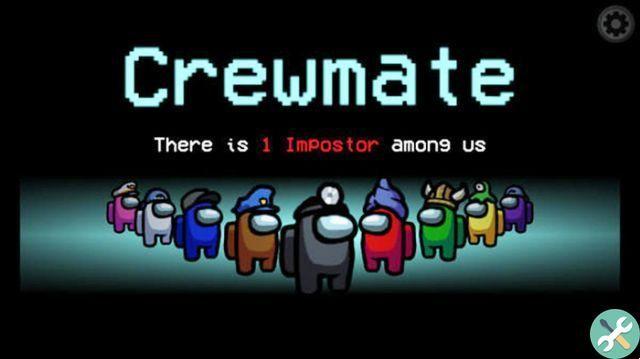 Between us, the game where you have to take care of an imposter
Are you a regular user of Facebook? Well, most likely you have already seen some memes related to this gem developed by Innersloth. Among Us is an online multiplayer game involving 4 to 10 people, one or two of them are murderers and have to kill the rest without anyone knowing. Players who are not assassins have to do missions and try to find them. The game ends when the killer is discovered, when crew members finish missions, or when all players have been killed.
As you may have guessed, we are facing a very simple game compared to most of the titles that are in vogue right now. However, it has everything you and your friends need to enjoy laughter, competition and fun.
How to play among us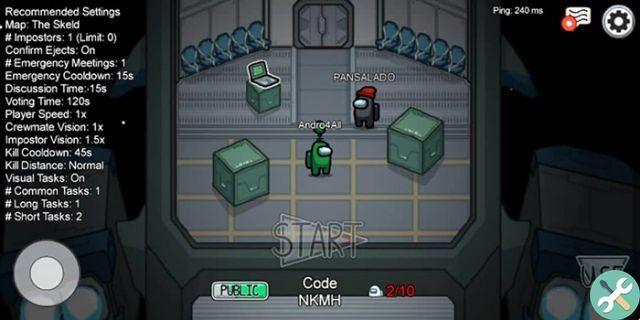 Between us, the perfect game to have fun with friends
The whole plot takes place in a spaceship, one in which there are impostors who will do the impossible to see you die. When you are the imposter, at the bottom right you will have two buttons (Kill and Sabotage) to kill others or sabotage inside the ship. If you are not the imposter, your duty will be to complete the missions and try to find out who the killer is (all this without being killed). On the other hand, you should know that imposters also have the ability to carry out these missions and can even hide in the ship's sewers (which the other crew members cannot do).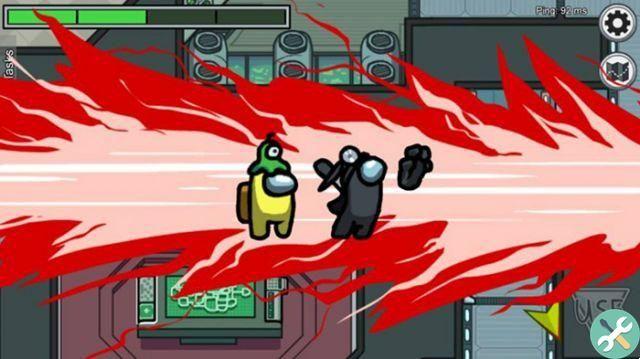 Here's what the murders look like in Among Us
Among Us has a very fun voting system. Have you seen the body of any of the ship's members? Then a button will appear that says "Report" so you can report the murder and start a vote. In these votes, you will need to explain via in-game chat (if you are not with your friends in a call app) where you saw the body and who you think the killer was.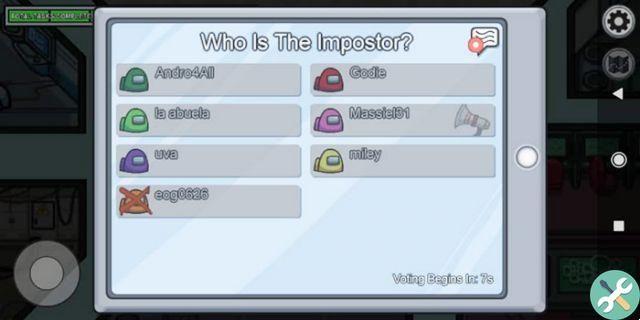 Vote who you think the imposter is
Players have the option to vote for the possible culprit or skip the vote. If the majority votes for someone, that person dies (whether or not he is the impostor). There's also an emergency button, which can be used from time to time, which you can access when you think you know who the imposter is (even if you haven't seen any dead bodies). However, this cannot be activated when one of the assassins is sabotaging the ship.
Where to download Between us
Among Us is a game available for both computer and mobile devices. And as if that were not enough, we are talking about a cross-platform title in which PC and smartphone players are in the same rooms. If you want to start being addicting in a big way with this addicting game, the first thing you should do is download it from one of the following links:
Download Among Us for free on Google Play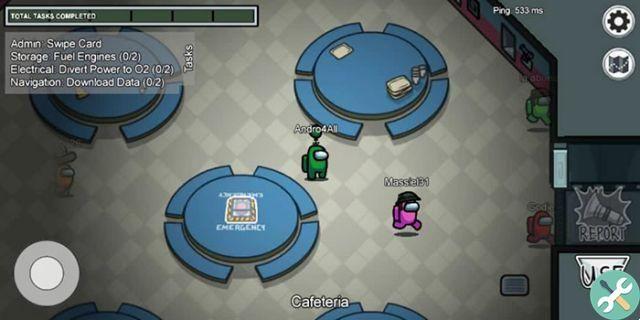 Here's what an Among Us game looks like
You can play Among US for free from your android, just download the game from the link below these lines:
Download between the US on iOS
Come per Android, Among Us is completely free for iOS devices. Download it now via the following button:
Download between the United States
Download Among Us on your PC
Unlike the mobile version, Among Us for PC is not free. If you want to enjoy this game on your computer, you will have to pay around 3,99 euros on Steam or whatever you want from its official website (at least 5 euros):
Why Among US is the new fashion game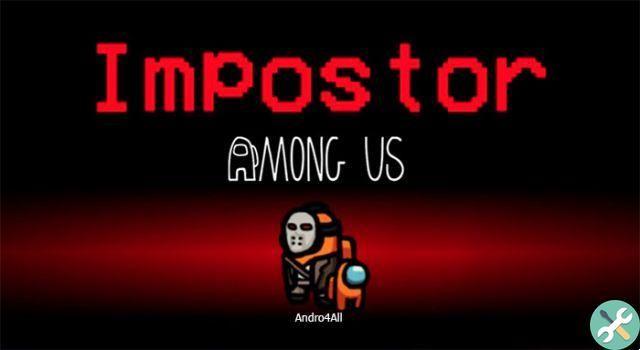 Being the impostor is the funniest of us
There are many reasons why this fun game is so hot right now. One of them is the large number of streamers who have broadcast on Twitch while playing across the US. In addition, it went viral on social networks thanks to his addicting gameplay style where people have to lie like never before to achieve victory. Plus, it gives you the chance to have fun and stay in touch with your friends from a distance.
Without a doubt, Among Us can be the perfect entertainment while you wait for Fall Guys to arrive on Android phones. And you, will you dare to download it?