The Icon Swaps have arrived in that of FIFA 21. Here are our tips on what is worthwhile and what is not worthwhile to unlock.
The release of FIFA 22 is getting closer and closer. Despite everything, as already said several times, FIFA 21 is even more alive than ever and as a demonstration of this a pleasant and unexpected novelty has arrived: the Icon Swap 4. Well yes, unlike in recent years, Electronic Arts has released a new wave of SBCs related to the group of icon swaps on the servers, with related objectives, useful for unlocking a selection of top-level cards. The new ones Icon Swap give you the chance to experience some of the most loved players in the FIFA universe, such as Zidane, Maldini, Eusebio and many others, although the need to "stop" many games could discourage even the most hardened players.
Consequently, it is clear that choosing what to unlock is not easy at all. No fear! We'll think about it. This little guide wants to help players maximize their time, trying to help them choose what to bet and what not to bet with these Icon Swap 4.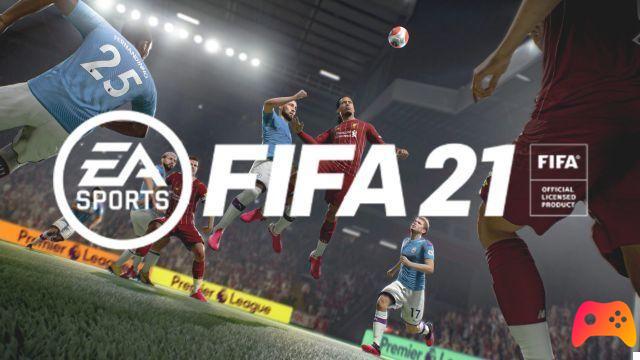 Clearly, these are entirely personal and not objective considerations. So, take them as a kind of "shopping advice". Are you ready to take notes?
Icon Swap 4: what NOT to unlock with the new tokens
Let's start from an important premise: to unlock the various tokens it is necessary to play several games, both online and offline. For this reason it is clear that it is important to calculate in advance how many and which challenges we could actually do before aiming for one or another objective.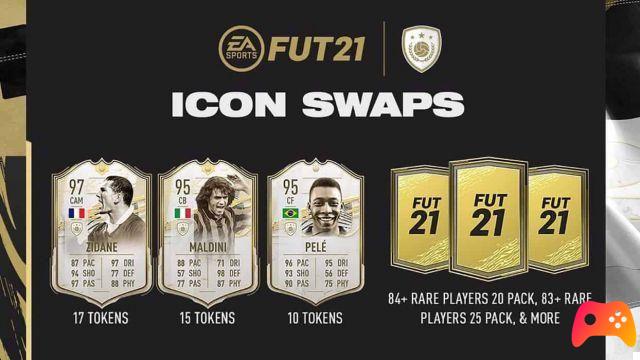 These challenges basically consist in playing very many games and for this reason, probably, many options are difficult to do or in any case not advisable. We therefore want to get rid of the proverbial elephant in the room first, starting from the less recommended and advantageous options, at least according to our point of view.
The former, paradoxically, they concern the two best cards included in Icon Swap 4 that is Maldini and Zidane in Prime Moments version (the best). Considering that to unlock them (15 and 17 tokens out of 18 available) you have to practically complete all the challenges and above all wait for September, since the 18 tokens are divided into two waves of 9 which end, precisely, on 10 September, it is not advisable to dedicate yourself to these challenges to unlock one of the two cards.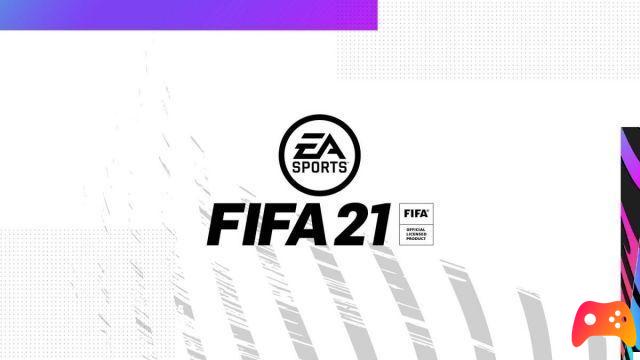 Obviously, it's not a strong argument, but waiting for mid-September to play roughly a fortnight with those players before moving on to the upcoming FIFA 22 is really inexpensive.
Similar speech for Maradona Prime and Pele Mid. Both cards represent non-"final" versions and above all require you to necessarily wait for the second wave of tokens, thus forcing players to both have to play many more games and, above all, to find themselves in a position to be able to unlock the two cards in one phase of the game practically "dead".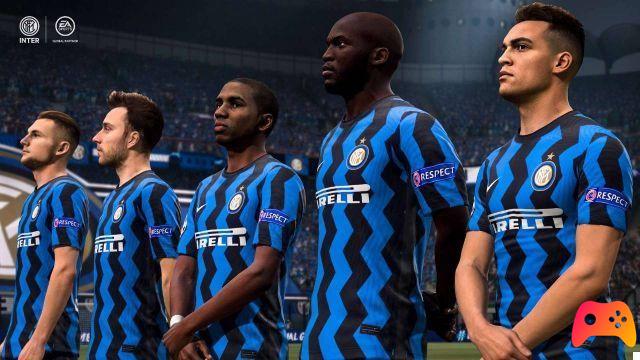 For different reasons, we also advise against targeting Eusebio Baby. Clearly, considering that it is a card in its basic version and finding us in August, it makes very little sense to use it and above all it requires 6 tokens to be able to make it yours.
The packs that should NOT be unlocked
The various packages available are also subject to the rule of convenience. Some of them, while potentially advantageous, require a lot of tokens and the final reward may not be exactly for you. At the head of the list of packs to avoid stands the Pick moments icon 94+, which requires 16 tokens. Imagine the scene: playing until mid-September only to find an unusable icon holding hands. Let's not add anything else. No?
Very similar speech for the pick icon striker or midfielder 94+, because in the list of players that can be found there are too many unknowns which, for 7 tokens, could really ruin the party a lot. The package too Icon 95+ we would like to advise against it, given the potential presence of Lev Yashin who, however strong, is still a goalkeeper and we all know (unfortunately) how much the goalkeeper actually counts in the FIFA 21 goal. player 25 rare players fromoverall of 81+. With just one more token, in fact, you can aim for a pack with as many as 25 83+ players and, consequently, the previous one becomes practically useless.
Icon Swap 4, what to unlock
With the discussion on what to avoid, it's time to move on to the good news. Before we told you about the 25+ rare 83 players package and from there we want to start with the list of the most advantageous items to aim for.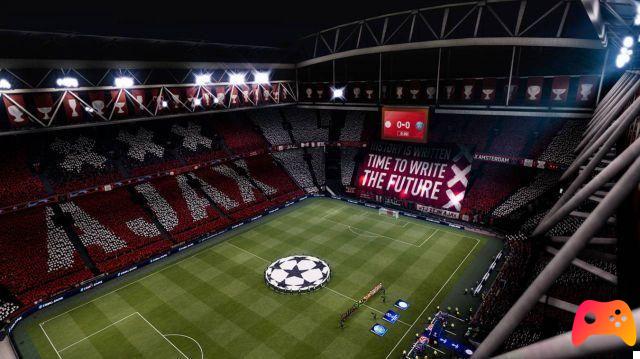 In addition to that, with just one more token, you can unlock another pack, this time with 20 rare players of level 84 or higher, also very convenient. These two are among the most profitable packs of the Swaps, also counting the cost and above all the possibility of being able to unlock, badly, several other cards by taking advantage of the many rare players found in the various packs.
Definitely interesting, with 8 tokens and therefore unlockable even in this same wave of tokens, is the icon pick attacker moments 93+, which could give players a great deal of joy even in late August. Let me be clear, the unknowns are there and they are really many, but at this point of the game you can also try to risk the game. The (five) P pick is also very interestingrime o Moments 94+, however, available with 11 tokens and therefore unlockable in the second part of the event.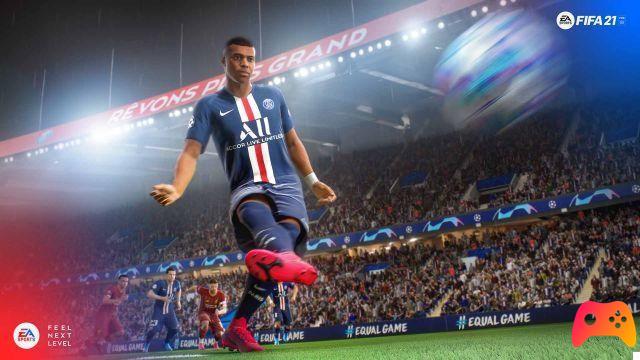 With this pick the possibility of fishing well is certainly more massive than many other packs, but the risk of cheating is always present, albeit less evident. Keep this in mind!
The real crack of these Icon Swaps, allow us, is however only one: Ricardo Kaka. With only 4 tokens, therefore potentially unlockable in a single day, you can bring home one of the best players of FIFA 21, a card still very valid even in this advanced phase of the game. The version obtainable of the former Milan is the Moments, that is the best one, and costing very few tokens it can lead to the construction of several very interesting combos (Kakà + packs etc.) therefore it represents one of the best choices of this Icon Swap 4.
In conclusion, we remind you that the first round of tokens are available until August 30, while the second nine tokens will be available from 31 August until 10 September. What will you do? Let us know!
► FIFA 21 is a Sport-type game developed by Electronic Arts and published by EA Sports for Xbox One, PlayStation 5, Xbox Series X, PlayStation 4 and PC, the video game was released on 09/10/2020
Version for PlayStation 5 from 03/12/2020
Version for Xbox Series X from 03/12/2020
FIFA 21 is a beautiful game that cannot be missing from your collection: we have decided to evaluate it with a 80%, if you are interested in learning more you can read the FIFA 21 Review