In this way, they offer us wide accessibility when it comes to playing any game we want. This is the case of the computer, which allow us to download a large number of programs, including all kinds of games.
This is also the case with the devices they work with the Android operating system, which gives us access to its virtual shop. In this we can download all kinds of programs among those, a large variety of games.
Download and install Garena Free Fire for free on my PC or Android
Just as the platforms we play on have changed, so have the games themselves. The video games we like today are much better designed than years ago, the graphics and interface are much more advanced.
One of the video games that has broken the barriers of popularity is Garena Free Fire, a multiplayer video game with multiple battles. Where we can connect with players from all over the world and fight in real time.
This video game is originally designed for iOS and Android platforms, so maybe we can think we can't play it on ours PC. But we don't have to worry, there is a method by which we will learn how to install it very easily.
In addition to how to install it from our Android device, this article will focus on how to download and install Garena Free Fire for free on my PC or Android.
Steps to download and install Garena Free Fire for free on my PC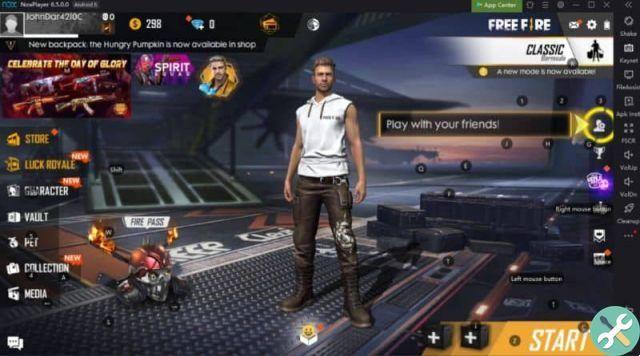 If we want to play this fantastic game from our PC, what we need to do is download an Android emulator. This way, in order to run the game properly, as we know the game is designed for iOS and Android.
download the emulator, the first thing we need to do is enter our trusted browser from our PC. now through the search bar, we must enter the NoxPlayer official site. You can access it via this link.
Let's go straight to the official page of NoxPlayer, one of the best Android emulators to play on PC. Here we have to click on the option DOWNLOAD, this will start the download of the latest version of NoxPlayer.
Once the process is done, let's go into the downloads folder and look for the program we just downloaded. Let's right click on it and select the option Run as administrator.
An installation window will open, we need to select the option "Install" and wait for the process to complete. Finally we click on "Start", we will now have access to the Android emulator for PC.
We can configure and customize it to our liking, now we will proceed with the Free Fire game download, for this we have to open our Google account. In case we don't have an account, we can create it very easily from Play Store.
After opening our account, we select the Play Store, go to the search bar, type Garena Free Fire and click Search. Let's select the first option that appears.
For the next step, click on Download and we grant permissions, in this way the game will start the download and then the installation. When the process ends we can play.
Steps to download and install Garena Free Fire for free on Android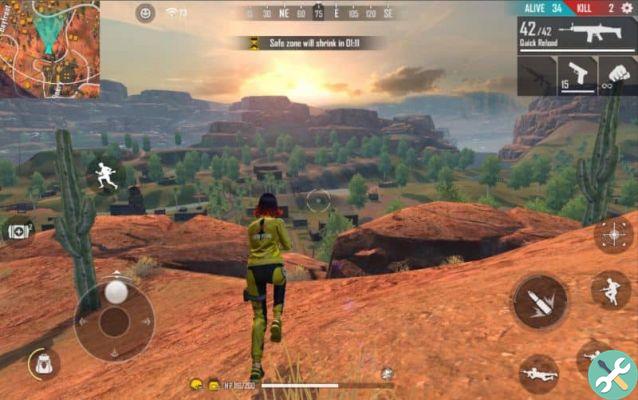 The first thing to do is to access the Play Store, once there we can go to the search bar at the top of the screen. Here we write Garena Free Fire.
Now we select the first option that comes out, this way we will enter the Garena Free Fire download page. To download the game we just have to select the option Download and accept permissions, Done will start the download.
You may also be interested, where and how can I top up Garena Free Fire diamonds for free ?, among other related topics.
If you follow these instructions one by one, you will successfully download and install the Garena Free Fire video game, both on your Android mobile device and on your PC.