Some of these platforms are already well known and with millions of active users on them, purchasing many famous titles, some of the most prominent are Epic Games Store, Origin e Uplay which have gained a very large number of users in recent years for the installments of the next generation games, which are quickly available on these platforms to be purchased by the players.
They are very good and easy to use when buying video games with exclusive content and you can enjoy them whenever you want. On the other hand, most users prefer to use one of these platforms, which is the best known and the one that has been operating and providing services for more than a decade, so here we will explain how add friends to Steam without paying from your PC or mobile. Read on and find out more.
What is Steam?
Steam is a very practical and active application that was launched by Valve on September 12, 2003 as a platform for distribution of digital content and video games ; in which we will be able to find titles from independent developers to some of the great franchises and the best known in the world of gamers.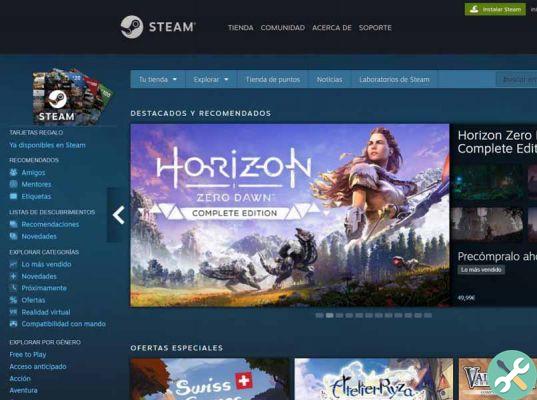 In it you can add friends or users of other accounts to chat with them or compete against them, there are very simple methods to add people to your Steam account although the normal thing is to buy deliveries available on the page, which gives you a certain level to which you can send a request to the users you want to add to your friends list. Here you can access the official Steam page.
Also, if you already have an account in Epic games and you already have stored games, but you also want them on Steam, there is not much to worry about, since you can inform yourself and find out how to switch or add Epic Games Games on Steam and find out how to go through this process quickly and simple.
How to add friends to Steam without paying from a PC or mobile device
To be able to add friends to Steam, you must keep in mind that for this you must have purchased at least one game or have a minimum of $ 5 or the equivalent in your currency stored in your Steam wallet . If you do not meet these requirements, you will not be able to send the request to your friends; and you will not add them to your list, even if they respect these rules you will be able to accept their invitations.
Although these rules exist, there are several ways to have friends on Steam for free without any problem, to do so, log into the application and enter your account by entering your details and password.
Once logged in, go to your profile and look for the option » Edit profile "And you will see a group of options, of which we go to" Custom URL »You must actively modify the URL to be able to customize it.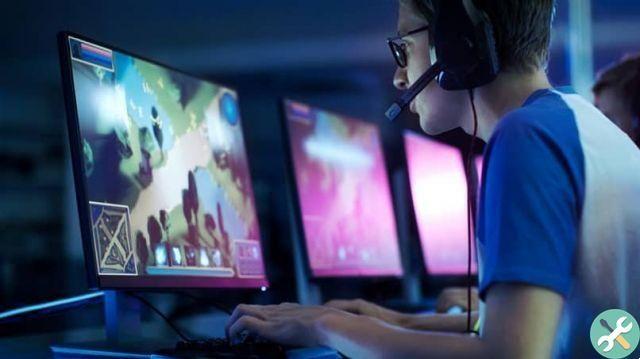 Save everything you have changed in the settings, but before doing that you will have to copy the entire link that will appear at that moment.
Finally, you just have to tell the other user that he too modifies his link in the same way you did; It remains only to send it from another source via WhatsApp or Facebook so that he can enter it in his account of him. And ready that way you can add your contacts.
This is the most reliable way to add users or friends to Steam, likewise we invite you to know how to easily restore your Steam games with a backup or a backup.
If you want to play, but come on mobile devices you can find out how to play Steam games on iPhone, iPad and Android.