Types of boxes you will get in the Brawl Stars game
In the Brawl Stars game there are three different types of boxes: brawl box, big box and mega brawl box. Brawl boxes represent the most basic, both in skills and in content.
In this type of boxes, the center of reward are the points of strength of coins, as they are the most common and their value is not very high, they are the least valued, but you have to keep in mind that getting coins never hurts, since you may need them.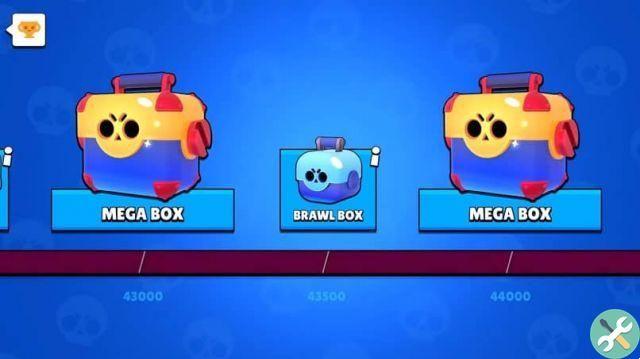 In the box of brawl you can get new characters, what you need to improve the ones you already have in points and strengths, such as coins, gems and other things.
So that you can get Star Tokens, you have Event Tickets; They make for a great option and the good thing is that the chances of getting one are great, as for every four boxes you open, you will buy a ticket; This is why every time you open a brawl box and get one, you will know it was worth it.
It is important that you know that if at the time of a match you get rewards alone from a single category, you shouldn't worry, as releasing all the rewards in that category will increase the chances that you will find the rewards target.
You may suddenly think that everything is going wrong; But don't worry, this will increase your chances of finding the best rewards. Now, how to get free boxes in Brawl Stars.
How to get boxes in Brawl Stars
The Brawl boxes they can be purchased in three ways:
Advancing on the path of the trophies, as you play, you will find trophies.
Another way, is the free daily rewards, there all the daily shop offers that you need to take advantage of.
And finally, you can get the Brawl Boxes by collecting tokens, as you need to collect at least 100 normal tokens. In this way you will get free box.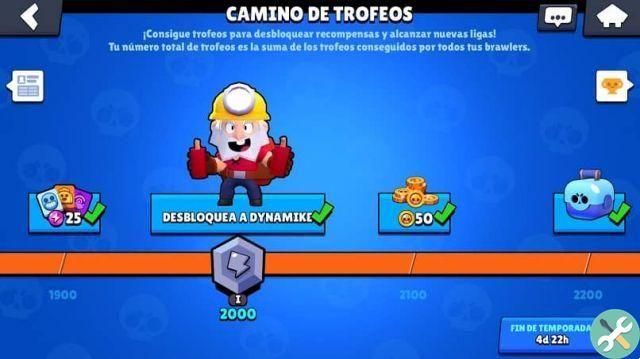 The safest way to get the boxes are tokens; as you will get chips for every game you play. Also, if you succeed, you will acquire more chips; but if you lose you will not lose any rewards.
To win big chests you will have to collect 10 star tokens; or you can also change the gems from the shop. The exciting thing is that in Brawl Stars each large box is the equivalent of three basic boxes. The rewards obtained in these large boxes are almost the same as the basic brawl boxes. But it is important that you know that the strengths will be distributed among a few fighters; So you have to know what the best brawlers are to assign the strengths to those who give you the most advantages.
I like being able to acquire mega boxes, you can only find them for free if they exchanges with gems o Trophy improvements; They, like the big boxes, distribute the rewards among a few fighters and are equivalent to 1 basic box.
We hope this post has been of great use to you and that you can win free boxes in Brawl Stars. We would also like you leave your opinion ; If you wish, you can share it with your family, friends and acquaintances.