What is Garena Free Fire and what is it about? It is a game where 50 players meet over a period of 10 minutes and of which there will only be 1 survivor. There are 2 maps that the user can use for these battles: Bermuda or Kalahari.
You can easily create an account on Garena Free Fire. This way you will enjoy different game modes: training, custom, team duels and qualifications (can be individual or team).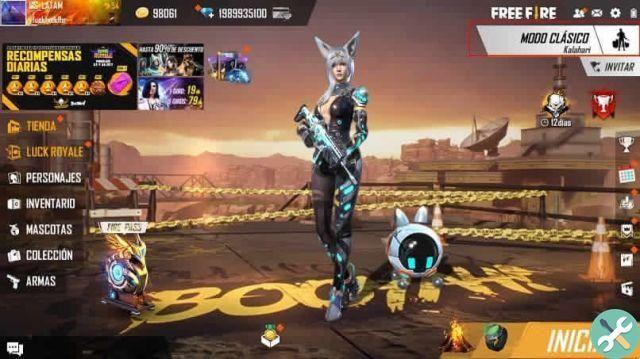 In the first, you will fight randomly with any user, the second are custom groups, the third are team fights and the last is to climb the game rankings.
What are diamonds for in Free Fire?
Diamonds in Free Fire are useful to purchase a wide variety of weapons, clothing, vehicles, pets and equipment; some elements are used to enhance your character, and others are decorative to change their appearance.
How are Free Fire diamonds obtained?
Getting diamonds in Free Fire can be difficult and collect the desired amount it is a slow process, with many hours of game. Since for this, you have to complete the different missions that the App assigns you. Missions give you medals to exchange for a free Pass; so you get up to 50 diamonds, and then you have to wait for the new missions. That's why they came out applications, for which you can earn diamonds in exchange for performing micro-tasks.
There is a long list of applications: Flash Diamond, Quiz Diamonds, TODOFF, Cash Monkey, Cashzine: Buzz Interact & Daily Reward, Free Diamonds for FF, Tip for Free Fire Diamonds Elite Pass, ELITE PASS, Guide for Free FF 2020 – Diamonds – Eroico, Gamehag.
How to give Free Fire diamonds to my friends who buy with PayPal?
The fastest way to to get diamonds is to buy them with PayPal ; There are two ways: directly from the game, or by entering the PagoStore page. We will focus on the page above, as it will allow you to gift diamonds to your Free Fire friends.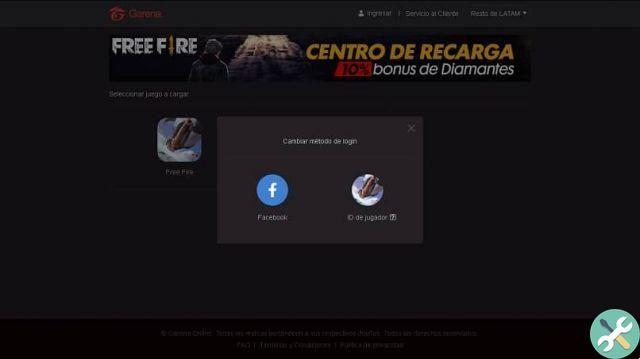 First you have to register, for this press the "Enter" button at the top of the screen; can register with your Facebook or Garena data. Try entering the same email you have affiliated with your PayPal account.
We advise you to enter from a computer, or from your mobile phone, in the «Desktop site» mode. Now, in the upper right part you will see a list of Latin countries, but for the rest of the world we select "Rest of LATAM" ; In the center left you will see the «Free Fire» button.
When you press it, the window with two options will be displayed: "Facebook" or "Player ID". The second one will allow you to enter any ID you know from Free Fire; then we click on this option to enter our friend's ID and hit the red "Enter" button.
You will see several boxes with different payment methods, click on the PayPal icon. Below is reported a list of different quantities of diamonds and their cost in dollars; Select the amount to display the «Proceed to payment» button.
When you click, a new window will open in which you will have to select PayPal as your means of payment again, and click on "Confirm order and payment method". Complete the process by entering your PayPal login details and confirming the transaction.
You have now learned how to gift Free Fire diamonds to your friends with PayPal; You can start playing Garena Free Fire on your mobile or even on your computer, help your friends, have fun with them and share this post to help more people.