On the other hand, the appearance of the Internet has expanded all this thinking, thanks to the fact that communities can communicate with each other, become bigger and be able to get more fans in different ways. Additionally, the internet has helped gamers to confront each other through a healthy and friendly competition.
However, when on the Internet, certainly not everyone we meet will be friendly or polite to others, and the same can be said for online games.
Within each of these games, you can find many friendly and educated players; as well as others that have nothing to do with the previous ones, in that rude and rather toxic.
Depending on the game, this toxicity can reach levels where players feel uncomfortable playing, such as in League of Legends, where they can often be found. toxic players or that they ruin a game because of their bad attitude, so you might be surprised if they are just starting the game. If this happens, you should report any player who has negative behavior, as we will explain below.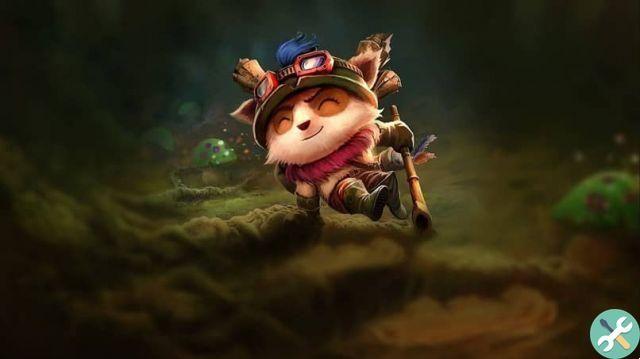 When to report a player in League of Legends?
League of Legends is a team strategy game that requires a lot of concentration and dedication to play correctly. It has been quite compelling for a lot of players. Although it doesn't matter how much dedication you put into the game if the rest of your team doesn't perform correctly the its role , it is therefore almost impossible to win all the games that exist and you will not be able to be a professional player as you wish.
However, many times it is not their fault, they can often find better players than themselves or they may commit some errors which cause them to lose in different aspects of the game.
But there are other players who can make you lose a game, players who do nothing but sacrifice themselves on purpose, who are extremely negative or offensive due to general chat, or who refuse to play. When you meet these players you will probably end up with lose the game due to a lack of players, as one more can make a difference.
If a player performs any of the above actions, swears, insults you, treats other players (including the enemy team) badly, refuses to play, quits the game or sabotages the game in any way; reason enough for report it and hope the game is a better place at the hands of Riot.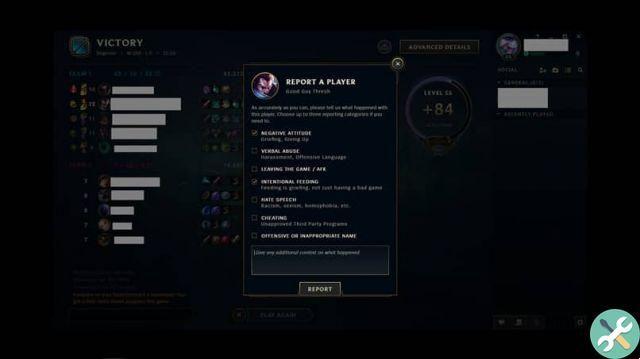 How to report a player?
To be able to report a player, you have two different options: the first is to be able to report him immediately after a game, since right in the final screen where you see all match statistics, you can find a red button next to the summoner's player name, then click it, select a reason for reporting, and add a comment to submit a report.
On the other hand, you can enter the official support page of Riot Games, which is support-leagueoflegends.riotgames.com, where you can find the 'Report a Player' button almost immediately, and when you enter it you can write a report card that you can send to Riot so that justice can be exercised on the player.