Together, the game provides battles to become the only survivor left on the island. It is important to remember that the game takes place from a storm hitting the earth and as a result there are only a few survivors. You can download the latest version for PC.
It has now become a huge hit for gamers who love the world of video games. But it should be noted that sometimes the system needs a verification to be done for verify that you are the owner of the account and in this way verify that you are not a robot.
Find out how to easily verify your Fortnite account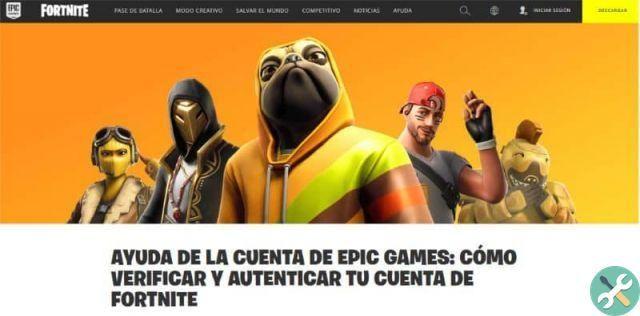 The first thing you should know is that there are two ways to verify the account, which consist of cases with or without email.
You just have to follow a series of steps to achieve it. So before verifying your account via email you need to open your computer browser and search for: «Epic Games», which is the official account page.
Upon entering you have to go to the bottom of the page and look for the option "Account security". Once in this section, you need to select "Enable two-factor login", this way you can verify the account via email and an authentication application.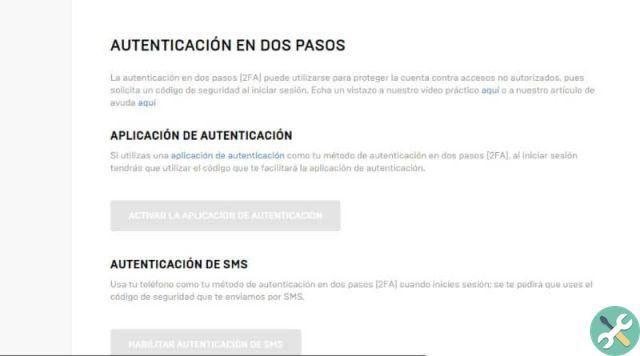 Also, when you want to verify your account by email, you need to go to the Epic Games official website and click on «account» at the top right of the screen.
It should be noted that when opening a new window, it is necessary to select "Password and security", go down to the option "authentication by e-mail" and click on the link that appears there. Then the page will send the code to your email.
You just have to go to the email with which you created the account and search for the message, it is important to understand that the message sometimes takes some time.
So you have to check that you are not a robot and click on the link in the message, it will open in a new window and you will only have to select the option "confirmation". In this way your account will be verified automatically, only with a few simple steps you can get good results.
Verify your Fortnite account via an authentication application
It must be said that to use this method, you will only have to enable this option from the two-factor login. Furthermore, through the authentication application you will need to download one of the applications that are available there.
Among the best applications to verify your Fortnite account you can find the following: Microsoft Authenticator, Authy, Google Authenticator and LastPass Authenticator.
So every time you want to enter the account and "log in" you will have to use the application you selected and then downloaded. Since the verification code will be sent through it.
In turn, knowing how to verify the account without using mail is an essential tool, as many users sometimes feel they have lost their account due to inability to verify. But they need to understand that there is a method that can save them and help solve this problem.
It is important to remember that two-step verification it is essential to prevent your account from being stolen and for security reasons.
In short, every time you want to enter your account you have to use codes; taking into account that the codes are different for each login. This way you will prevent them from stealing your Fortnite account, so you can continue enjoying this wonderful video game so that you continue to discover its various modes.
Finally, if you have followed the steps correctly as explained in this tutorial, you will be able to verify your Fortnite account.