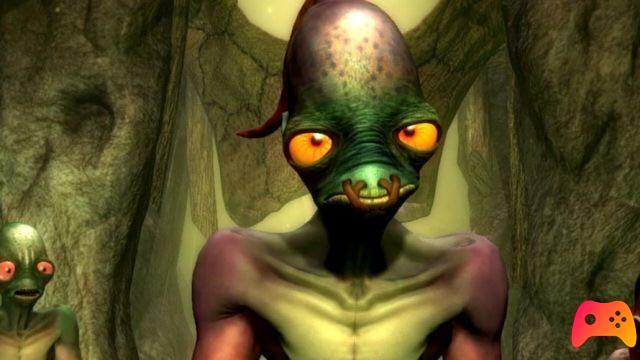 The trophy list of the new Oddworld title: Inhabitants has been discovered.
Released today, April 6, 2021, Oddworld: Soulstorm finally arrives on PC, Xbox One, PlayStation 4 and PlayStation 5 after a long waiting period. Follow-up of Oddworld: New 'n' Tasty and also published by the guys from Oddworld: Inhabitants, let's see below what trophies this title has in store for us.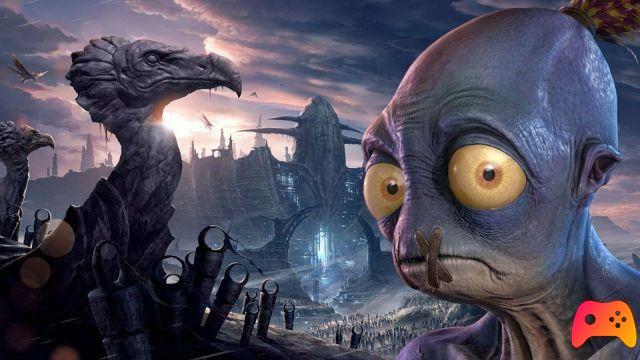 Below is the list of all 33 trophies obtainable in Oddworld: Soulstorm, of which 18 are bronze, 9 silver, 5 gold and finally the last platinum trophy, unlockable upon obtaining all the others.
BRONZE TROPHIES
But which side are you on?
You failed to free the Mudokons
Teach a Mudokon to fish
Create your first recipe

Let's toast to the distillate!
You have created every type of object in the game

Deadly distillate
Kill a Slig by covering it with distillate
The light, it burns!
You scared at least 500 Sleechs
Jackal
You looted 250 items to steal

Abe the healer
Discover, create and use the antidote on 15 different sick Mudokons
Beware of the Slog
Escape a Slog for at least 15 seconds
Sekto Spring's best recycler
Recycle 100 bottles
Easy trigger
Kill 100 Slig while in possession
Master Ch'i
You have owned every type of Slig in the game
Have you thought about bird portals?
Save 100 Mudokon through the bird portals
It's a KO!
Stun 100 Slig while possessed

Spendthrift
Collected 500 Moolahs at the Moolah Gates
Heartless
Collect Negative Quarma in one level

Cruel
Collect Positive Quarma in one level

Game master, bronze
Collected a quarter of all medals in the game

Game master, silver
Collected half of all medals in the game





SILVER TROPHIES
Train caught
You captured a train and escaped from Trellis

Escape from the mines
You escaped the Sanctum with Fragon's eye

The stakes are high
Pass the Sanctum without dying

Soulless
Collect Negative Quarma in five levels

(Not) you're on fire!
Escape the Monsaic Lines without taking damage

Save your Moolahs
Defeat the Eye of the Storm without using vending machines in that level

Friend of the Mudokons, Part 1
You saved enough Mudokon for the good Quarma in the Reunion level at the old Trellis

Friend of the Mudokons, Part 2
You saved enough Mudokon for the good Quarma in the Escape level

Game master, gold
Earned three quarters of all medals in the game
GOLD TROPHIES
As had been predicted
You freed the Mudokons

Full soul
Collect Positive Quarma in five levels

Finish the game by killing maximum 100 Slig
Too pure for this world

The toughest Mudokon in the West
Complete each level without letting Abe die

Game master, platinum
Collected every medal in the game
PLATINUM TROPHIES
The chosen one
Collected all other trophies
So here is the whole list of all the trophies obtainable in the game Oddworld: Soulstorm. We wish you a good play and be able to complete the entire game!
► Oddworld: Soulstorm is an Adventure-Action-type game developed and published by Oddworld Inhabitants for PC, PlayStation 4, Xbox One and PlayStation 5, the video game was released on 31/12/2020
The best guides on Oddworld: Soulstorm
Oddworld: Soulstorm - Unlock all endings