Oddworld: Soulstorm can end in four different ways based on how many Mudokons you save.
On the occasion of the launch of Oddworld: Soulstorm the development team has released a launch trailer and new information regarding the endings on the PlayStation Blog.
Oddworld Soulstorm will follow Abe, intent on save as many Mudokons as possible. This will be what determines the different endings for the game, which will be 4. Here's how to get them by facing the 17 levels proposed by the title:
If you save 80% of the Mudokons in just 6 levels you will get the worst ending
If you save 80% of the Mudokons in 7-11 levels you will get the bad ending
If you save 80% of the Mudokons in over 12 levels you will get the good ending
Obtaining the good ending will unlock 2 additional levels. Saving 80% of the Mudokons there will also result in the final ending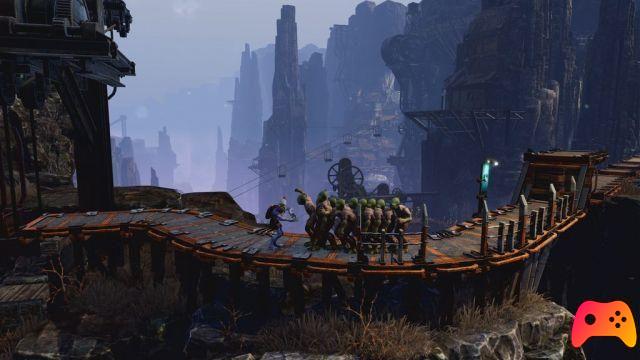 We remind you that Oddworld: Soulstorm will be available from today on PlayStation 5 (free this month, from today, for all subscribers to the PlayStation Plus service) and on PlayStation 4 and on PC. It will obviously be possible to upgrade to the next gen if you have a copy of the old gen game. Furthermore Oddworld: Soulstorm should arrive later also on the Microsoft home consoles.
Finally, we invite you to keep an eye on the pages of Epictrick.com to not miss the review of Oddworld: Soulstorm coming soon.
► Oddworld: Soulstorm is an Adventure-Action-type game developed and published by Oddworld Inhabitants for PC, PlayStation 4, Xbox One and PlayStation 5, the video game was released on 31/12/2020