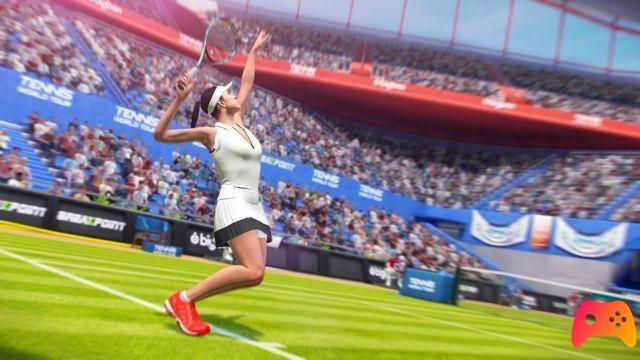 After a long time, here is finally a tennis game between us: Tennis World Tour is ready for its debut on the court, will we play on clay, grass or concrete? For sure we will be able to play in the PlayStation 4 version and so here is the guide to the Tennis World Tour trophies.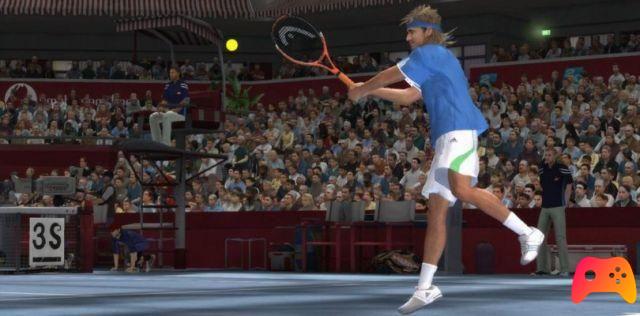 The game features 30 trophies: 18 bronze, 5 silver, 6 gold and the inevitable platinum. In total, the trophies will be worth 1140 points.
Bronze Trophies
The surveyor: Win a match without committing a direct foul.
Running is useless: Win a set without using fast move.
You can not pass!: Retrieve an opponent's smash.
Mercilessly: Don't let the opponent win more than 5 exchanges in the whole match.
Never give up!: Win a match after losing the first two sets.
Flash reflexes: Perform 15 consecutive volleys.
Who goes slowly ...: Score a winning shot at under 40km / h.
Speeding: Perform a service at over 220 km / h.
Inception: Negotiate a contract in the video game in Career mode.
Like a hurricane: Win a match without losing a game.
War of trenches: Trade more than 50 hits.
First steps: Win your first match in Career mode.
To your good heart: Make a donation in Career mode.
And for me?: Purchase your first equipment.
Benefactor: Win a Charity Tournament in Career Mode.
Secret weapon: Select your first skill.
They always go hand in hand: Hire your first coach.
Cross country runner: Win a match without your stamina falling below that of your opponent.
Silver Trophies
Don't miss the coach!: Unlock all base coaches.
Strategist: Fill your 5 skill slots.
Technical mastery: Raise a skill to level 3.
Halfway: Enter the Top 50 in Career mode.
In good company: Unlock all base agents.
Gold Trophies
The assiduous: Bring all basic coaches to the highest level.
Numero 1: Become the number 1 in the world in Career mode.
Collector: Unlock all basic skills at least once.
Mentor: Create your own tennis academy in Career mode.
This is just the beginning: Reach level 30.
All that glitters: Purchase all equipment from the base game.
Platinium Trophies
Tennis legend: Unlock all other trophies.
► Tennis World Tour is a Simulation-Sport game developed by Breakpoint and published by Bigben Interactive for Nintendo Switch, PC, PlayStation 4 and Xbox One, the video game was released on 22/05/2018 The version for PC came out on 12/06/2018 The version for Nintendo Switch came out on 12/06/2018
Tennis World Tour is a game that we recommend only to true fans of the genre: we have decided to evaluate it with a 60%, if you are interested in learning more you can read the Tennis World Tour Review