There are some game styles that should never be missing in a mobile player, such as shooting games, racing games, and even an adventure game, but the list isn't complete without a good fighting game.
A fighting game is ideal for when you are short on time and can only play one or two quick fights, that's why we leave you here the 10 best fighting games on android.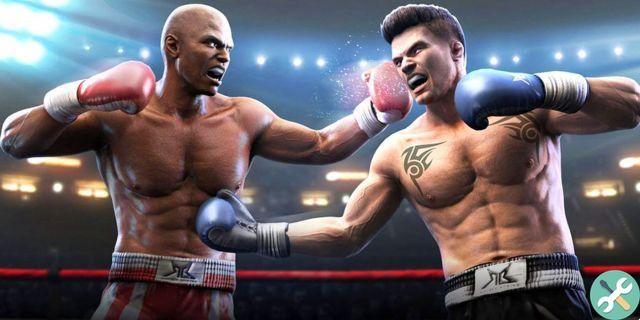 The best fighting and fighting games on Android
In this list you will find famous titles and others that are making their way among the best fighting games of the era, but the best thing about this list is that they are games to play with friends on the Internet and you can download them for free from the Play Store.
injustice 2
MARVEL Future Fight
Dragon Ball Legends
Mortal combat
One Punch Man: Road to Hero 2.0
Real steel boxing champions
Royal boxing 2
EA SPORTS ™ UFC
Fight with the shadow 3
Skullgirls: Fighting RPG
injustice 2
If you are a fan of DC characters such as Batman, Superman, The Flash, Harley Quinn, the Joker and many more, Injustice 2 is for you. A high quality game in the graphics that can rival any game of the moment.
3v3 battles are very dynamic and you can compete with your friends and other players. As you progress through the game, you will be able to improve your characters unlocking new kits, but you always have the option to do it for real money.
MARVEL Future Fight
If we talk about DC, we also had to talk about a Marvel game, which despite not being such a new game, since it was was released in 2015, is still one of the best fighting games, with more than 200 characters to play.. You can collaborate with your friends by using any of their characters for a mission and thus increase the level of your team.
Dragon Ball Legends
Dragon Ball Legends is a game that has been gaining popularity among fighting games since it was released in May 2018, and this is due to its ease of play, you don't have to be an expert to throw great combinations and use the most famous techniques from the hit anime. 3D scenarios that you won't find in other fighting games in which you will fight your 1 on 1 battles.
Mortal combat
Do you want to see the broken bones? limbs cut off? If your answer is yes and you are old enough to see it, Mortal Kombat will be your favorite game. The mythical game includes characters from Mortal Kombat 11 where you can face 3-on-3 and 1-on-1 fights. In total there are more than 130 characters with which you can play their story or challenge other players online.
One Punch Man: Road to Hero 2.0
Another game based on an anime, which may not have the same popularity as Dragon Ball, but is still excellent. Has 6 game modes in total, Story Mode, Extreme Test, PVP Tournament, Way of the Fort, Will to Battle and Explore, each with its own differences that will test your skills.
Transform a normal human being into a real superhero with the power-up cards you will find during your journey.
Real steel boxing champions
If you like robot fighting, you will have a lot of fun with this game. Build your own fighting robot with more than 1500 unique parts to make your fighter different from others. It has a career mode, 1v1, 2v2 and 3v3 challenges, plus live events.
Royal boxing 2
We've gone from robot fights to boxing we all know, but as in the previous game, you have the ability to customize your character and make him unique.
You can perform any combination, hooks, short shots, top shots, body shots, as well special attacks that will allow you to finish off your opponents. The slow motion in the decisive moment of the fight is a detail that you will appreciate.
EA SPORTS ™ UFC
Let's continue with another game based on a real sport, the official UFC game and for many the best game of its kind. Here you can choose your favorite fighters like Conor McGregor or Jose Aldo and, from the female side, Ronda Rousey o Miesha Tate, but if you prefer you can customize your fighter.
Inside the Octagon the rules are the same as in real life, you can fight standing or on the ground and try to make a hold that ends the fight, even if it won't be that easy to reach. A very real game both in its playability and in its graphics, ottimizzata per i tablet.
Fight with the shadow 3
If you've played any of the previous two games, you know what you're facing one of the best 1 vs 1 games that was developed to play on a mobile. An excellent story behind the game where 3 clans battle to decide what to do with an incredible force that has been unleashed by the Shadow Gates.
In addition to the great story, you can also challenge other players and take part in special events to win exclusive prizes.
Skullgirls: Fighting RPG
Finally we have a game that is perhaps the least known of the list, but that is really good, as his demonstrates score of 4.7 in the Play Store. Skullgirls is a 2D fighting RPG where you can fight with other players in real time.
The wide variety of character designs and their amazing hit combinations will make you love this game, it has no waste.