I videogiochi open world have always attracted a large number of players thanks to the ability to control a main character with total and complete freedom, giving him the ability to do whatever he wants within said game, this is undoubtedly one of the most interesting that these truly captivating titles present to the public ..
Over the years this style of play si è evolved and grew in a positive way, showing quite interesting features and facets for users and for the world of video games as such, to the point that today this category is considered one of the most famous and favorite in video games on any platform or console.
Clearly, the beginning of open world games was based on consoles, over time the technology has evolved and these versions have been updated to offer in this way the possibility of being able to play any type of title on the platform (Android and iOS) or console (Playstation, Xbox, etc.) you want or you have the willingness to use.
With this in mind, if we are to talk about important and recognized open world games we need to talk about Grand Theft Auto, or also known globally as GTA. This series of video games released by Rockstar Games has marked a before and after in games of any kind as such. Giving a new image to the open world.
Grand Theft Auto has been released to the market all these years on a large number of consoles and platforms, but unfortunately in operating systems like Android or iOS these titles are fully paid. Therefore, to be able to play any of these we will have to pay the amount established in the Play Store or App Store.
If you have the ability to pay for them, you can download and install these Rockstar Games video games with total convenience and ease from the Android and iOS stores. But if not, we will have to look for other solutions and variants to be able to enjoy a good open world game similar to Grand Theft Auto and believe it or not there are good alternatives.
Next we will show you some free video games similar or very similar to Grand Theft Auto for Android and we will tell you how to download them easily. Stay with us and discover all the data, information and details around these fabulous and incredible titles that have nothing to envy to GTA.
Gangstar Rio: City of Saints.
It is a video game developed and created by Gameloft that was released in late 2011. This is considered one of the best open world games along with GTA for mobile devices, its great gameplay, graphics and story are the strong points of this acclaimed title from users and critics alike.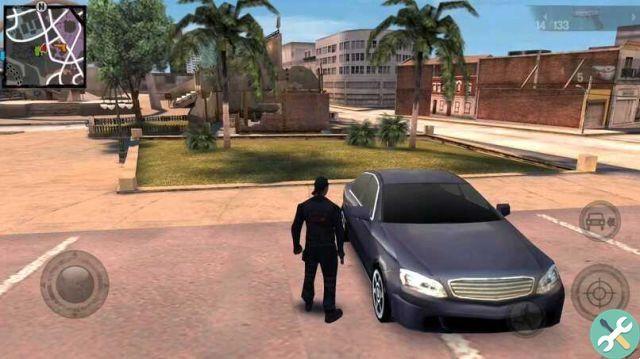 Its theme is based on a classic scenario, you are a former gangster / criminal who has to shut down some business to get a decent life and finally live in peace. But the thing becomes more and more complicated to the point that it generates a series of events quite unfavorable for the character who is trapped and forced to solve it. All this takes place in Brazil, in Rio de Janeiro.
This game is fully available for iOS and Android platforms. You can download it from these via the App Store or Play Store. Note that this title is paid for in both stores. Although there is another way and it is by downloading the game from an alternative or third party store. Some good examples are Uptodown, Aptoide, and APKpure.
Gangstar Vegas.
It is the predecessor of Ganstar Rio: City of Saints. This title was launched on the market in mid-2013 and has been greeted with great reviews and opinions from the world of gamers. In this new version we will see better graphics, better gameplay, bug fixes and a totally and completely crazy story that originates in Las Vegas.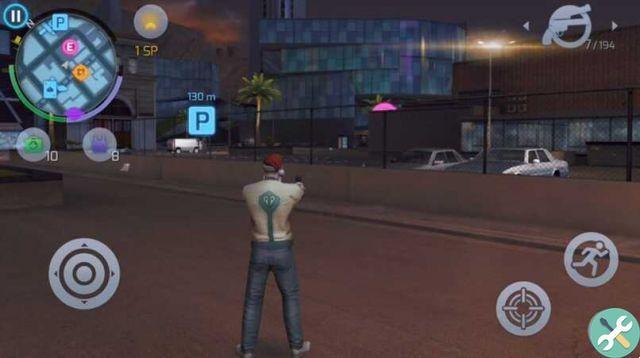 Similarly, if you want to get this title from Gameloft, you can easily download it from the Play Store or the App Store since this video game from the Gangstar saga it's completely free for both platforms.
Other games like GTA
We leave you a small list of these fantastic games similar to Grand Theft Auto, totally free and to play in offline mode.
Madout car park
Vice Town Arena
Miami police crime
Refund 2
Dude Theft Wars.
Free Roam City
Fighting dogs
Go to the street