Strategy games, such as famous RPGs, MMORPGs and some good titles with a very good storyline are one of the video game genres most sought after by gamers. And when it comes to strategy, what better game than the legendary and epic Age of Empires?
Age of Empires, a game that transcends the years
Age of Empires is a series of strategy games, where you have to lead your combat units to defeat and conquer all enemy units on the game map and become the king and lord of all its buildings.
It sounds easy, but Age of Empires goes much further. In order for your kingdom to dominate the entire width of the map, you must apply the best strategies to intelligently distribute your resources and units (working villagers, soldiers, siege weapons and naval power).
The closest game to Age of Empires for Android?
An Age of Empires game for Android or mobile devices as such has not yet been developed. The closest thing to Age of Empires era Castle Siege, a game focused on Windows 8.1 and Windows Phone devices developed in 2014, although it was something more like line of defense games like Clash of Clans.
However, today you can find in the Play Store many other free games with the same theme similar to Age of Empires for Android, not with the same name, but if they have a great similarity in terms of setting, style and playability to the classic The age of empires.
The easiest and fastest way to get hold of one of the Age of Empires-like games is to go to the Play Store and search for "Age of Empires". The search engine will show you the best strategy games similar to Age of Empires for your Android device.
Dominations
Of all the strategy and war games to conquer lands and grow your empire, DomiNations stands out. This game is known as the closest to Age of Empires thanks to its system of development of historical lines, which start from the origins of ancient civilizations up to the present day.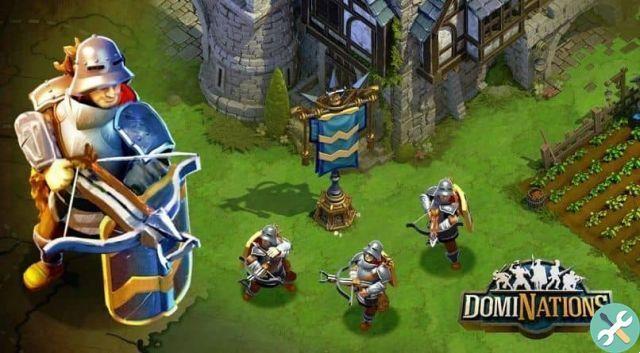 The way of playing DomiNations is the most similar to Age of Empires and the famous strategy RPG Civilizations 3, being DomiNations by the same developers.
Move around the map to explore its new spaces, collect and produce more resources for your empire, and strengthen your troops for battle against the enemy. One of the best features of DomiNations are its events and missions a limited time inspired by real life events in history with huge loot as a reward.
Abyss of empires
Abyss of Empires is another of the games most similar to Age of Empires, why? Due to the similar game mechanics to the original title. Abyss of Empires is so similar to Age of Empires that any player could easily say that this game is a copy of the original.
At first glance it gives good impressions, except that its playability gradually decreases as you progress between games. The task of gathering resources can become a real headache, not to mention the hateful announcements every two by three.
Empire: Four Kingdoms
When it comes to strategy games, this title is among the best and the most similar to the original title, being its developers the same creators of the famous RPG Goodgame Empire.
Furthermore, has a cross-platform mode, so you can bring your game to both your mobile device and your computer. This game is also all about empire development and civilization advancement.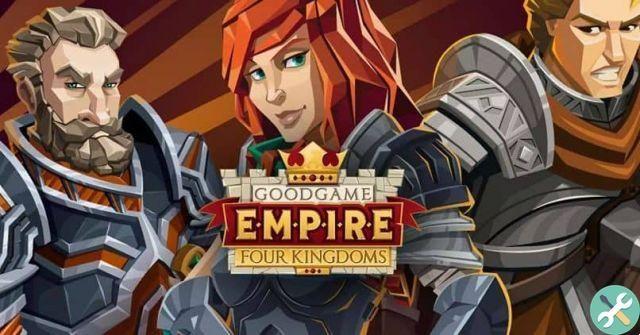 Forge of empires
The main objective of this fantastic strategy game is based on building mega developed and prosperous empires through history, deciding actions that will affect your progress through the ages.
Now that you know the games closest to Age of Empires, what are you waiting for to play one of the best strategy games ever?