Come vincere in Fall Guys Ultimate Knockout?
First, you need to comment a little on each of the game mode, so it will be easier for you to understand how to win. The main ones are the races, a fun way to learn the dynamics of the game.
Instead, you'll find team minigames, a way to get a little help and advance with great ease. One of the funniest is survival mode, where the fun doesn't really stop, you have to be very fast.
Eventually you will find the climax rounds, where everything you have learned will be needed to win. Of course, the tricks we will give you below will be of great help to you to get all the rewards.
Career
One of the most extensive and more options playing methods, you should know some general tricks and others unique to the type of race. First, we will tell you some of the tricks that will work for you all the time.
These characters are humanized, so some of their abilities are the same as those of humans, this is due to the jumps. Keep in mind that when you jump, your character will always slow down, so you need to think carefully about each jump.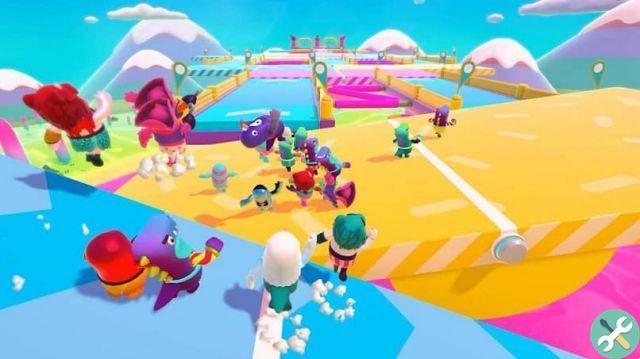 Another great idea in racing is to be in a crowd, i.e. not too far forward, not too far back. This way you guarantee your ranking and you can avoid obstacles with great skill.
To be more specific, in Vertigo Heights, to win in Fall Guys Ultimate Knockout you have to go low or predict the balls. In this race it is smart to run on platforms that go towards the end, they do not slow you down.
Dodge and Fall is one of the short races, avoid falling and avoid the fruits, with that it will be enough, in the Trompazos Gallery, if you go first, run; in case of exit among the last ones, drop and slide through the pink substance, this will make your character advance and recover before the others, giving you a big advantage.
Team minigames
In general, this part will depend a lot on your team, there are several game modes where the most important thing is to collaborate. Take a position on the team and do your best, it's the only way to move forward with ease.
Survival
These are some of the funniest games, although not always, depending on the mode, they fall behind so that the others fall first. Use the grab option to get rid of some fun and look at all costs to reach the end of the track.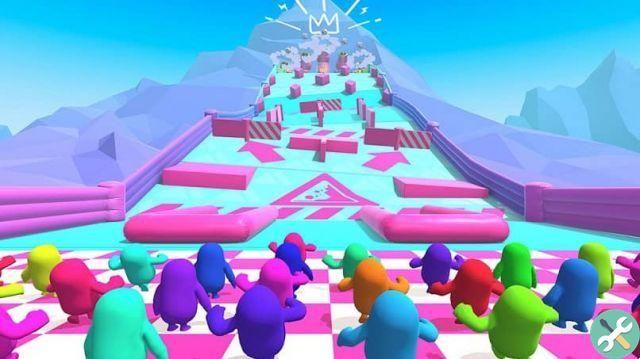 What do you need to do to win Fall Guys Ultimate Knockout in the final rounds?
Hexagonía and Montaña Majareta are the final stages of this great game, keep in mind that it will not be easier to win for this reason. You must have a lot of dexterity and have taken care to learn the important facts of the previous games.
In Hexagony, get yourself the time needed to consider a correct path and don't get too close to the edges or the group. The large number of players use the floor quickly and you will finish the escape route, avoid jumping to fall, this will make you fall on different floors.
When we talk about Crazy Mountain, it becomes a combination of skills, firstly, don't jump on the initial step or you will lose speed. Always go to the right side and if you go ahead, let the clubs push you and pass you.
These tricks can also depend on practice, take your time and play a few games by trying them, every time you will do them better. These are the best ways to win in Fall Guys Ultimate Knockout and of course match them with your ability to play.
So far Fall Guys Ultimate Knockout is only available for PS4 and PC consoles, to be able to acquire it on PC it is necessary that it has certain features that support the game; Both devices give you the option to acquire the game by purchasing it, although you also have the option to purchase it for free.
Many users are waiting for the game to be available for Xbox, iPhone and Android devices.
Other game options in the Battle Royale category that might grab your attention are Provided or Free Fire, in both you can create your avatar according to your preferences and face other players.