Pokémon GO has been the protagonist of a truly global phenomenon after its launch in the summer of 2016, something that other franchises like Men in Black have tried to imitate with very similar but unsuccessful games. Until today, millions of users continue to constitute the global Pokémon GO community, some of which use up to 45 cell phones at the same time.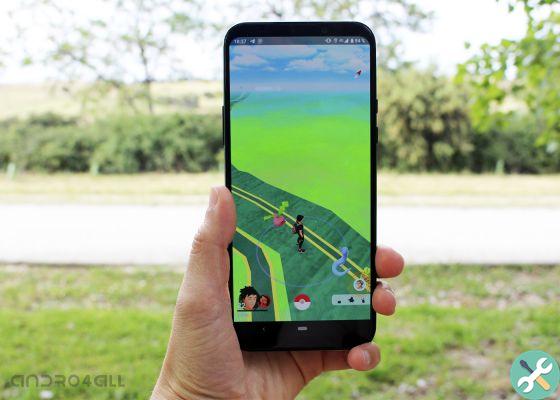 We don't intend this to be the case, but we want you to find out more about the places where you can play Pokémon GO. How can you know? Thanks to world maps that show you exact locations of gyms, communities, EX raids, PokeStop and more.
Where to play Pokémon GO? Check the world maps
One of the features that catapulted Pokémon GO to success is the ability to play with other users in your area. Go out on the streets with your mobile for meet and fight against other players it is a unique opportunity to meet people, as well as discover new corners of your country or city.
However, if you want to avoid that discovery part and know directly where you can play Pokémon GO, you can consult the world maps of PogoMap. In these maps, users around the world add the key points of Pokémon GO in their areas, so you just have to search in your city to know those places.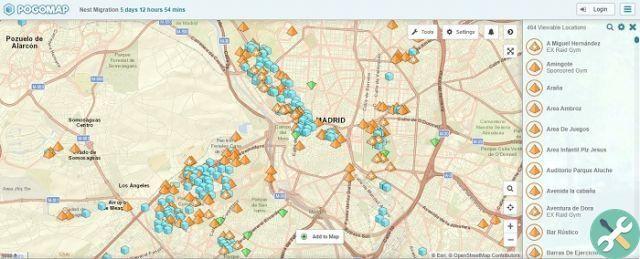 Search in your area e wait a few seconds for all the information to load. You will be able to see the gyms and communities - represented by an orange pyramid -, the PokéStops - with a blue square -, the nests - with a green diamond - and the EX raids - with an orange pyramid with a white star. within-.
By clicking on one of the locations, you can know all the details. For example, if you click on the Puerta de Alcalá gym (Madrid), you can see a photograph of the place, how many users have marked their visit or their medals or report any forays into it. Also, in the section on the right, other gyms will appear close to the location.
If you want to search directly on an address in your city or in key areas of Pokémon GO, you can do it with the function of the magnifying glass in the upper right corner of the PogoMap. There you can enter the name of a street to find out if it has gyms, communities or stops nearby; or filter the list so that it only tells you what EX raids are in your city, for example.
We suggest: | Pokémon GO not working for you? How to solve the most common problems
Sharing experiences with other players in your area is one of the best features of Pokémon GO
In short, PogoMap is a great tool to find out what's happening in your area if you play Pokémon GO. Are there any gyms nearby that you don't know? A community has been created and you are not part of it yet? You can see all of this on the world map which indicates all areas of the game.
If you want to share battles and experiences with other players, you can also consult The Silph Road Community World Map, which shows the Telegram and Discord groups created around the world by Pokémon GO players.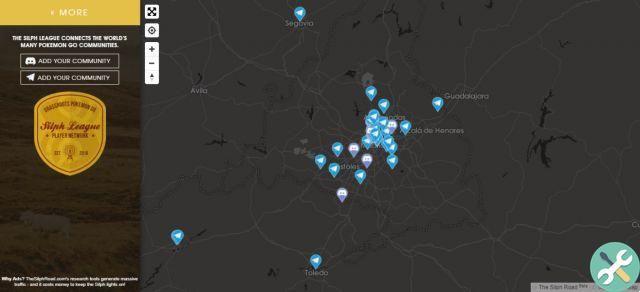 Therefore, you can join the Pokémon game communities in your area, another good opportunity to meet people. Search simply your city on the map to find the different groups created, which will appear with the Telegram or Discord logo to indicate which platform they are on.
By clicking on one of them you will be able to know its name, a brief description of the community, the number of members it has and the photos they have shared. Also, if their managers allow it, they will offer you an invitation to join the group.
As you can see, there are several maps of the Pokémon GO world where you can find out where the Niantic title is played. Community, Pokéstop, EX raids, gyms… Get off in road and continues to improve in this timeless game.