Video games are a great way to keep our brains active. Improving your reflexes and making decisions in seconds are some of the things that can be positively influenced.
Now the best thing about video games is when you share for other people. More than enough reason to know the best multiplayer games without internet to play on Android.
This way, they will have hours of guaranteed fun, regardless of whether or not there is the Internet. So make sure you analyze very well the games you will see below to choose the one you prefer.
Video games and mobile devices
As you may know, the smartphone market is currently extremely competitive. That is why companies are constantly innovating in the models presented.
All these companies face a broad variety of requests. As designers, managers, teachers, among others. Every mobile device must have enough functionality to cover every need. Within this whole group of people, there are the players.
Video game lovers are, in fact, the most demanding public in terms of performance of mobile devices. Not least, games like COD Mobile require a lot from a phone to function normally.
The importance of simple games
If you are a lover of the game, but like to keep it classic and simple, then this article is for you. For Android there is a large number of games with which you can enjoy without exhausting your phone's performance while gaming, as they require little space and RAM for them to function.
In addition to something very important. They offer the ability to play in Bluetooth multiplayer mode without internet. So as long as you have someone nearby willing to play, fun is guaranteed.
Best Bluetooth multiplayer games without internet to play on android
There is no need to download emulators, WiFi connection or mobile data. Two mobile devices (sometimes even one is enough) and Bluetooth are enough to enjoy great games.
Google Play is a huge app store. But here the job is made easy with a small list of the best Internet-free Bluetooth multiplayer games for Android.
B
For those who love adventures, this game is perfect. It takes place around dark and frightening atmospheres. In this video game they have to go through a dangerous forest ... Who win? Well, who goes further. Badland has interesting features.
But, without a doubt, one of the most interesting is the multiplayer mode. The best? Multiplayer without the need for the Internet.
NBA jam
A video game very popular in the 90s. In fact, it was released in 1994 for consoles like the Super Nintendo. Reappeared in 2010 conversions for Android and iOS. The ability to play multiplayer mode via Bluetooth is enabled in its Premium version.
Bomb squad
Remember that famous Bomberman game? Now imagine that game in a more… footballing version. Which, believe it or not, would be the ideal description for BombSquad. In this fun game, you can share with friends free-for-all or play as a team.
Air Glow Hockey
Surely you've ever visited an arcade and played Air Hockey. Without a doubt, it is a very entertaining game that has already reached Android devices. They just want us two people and one device for maximum enjoyment.
Minecraft can never be missing
Among the best free mobile games, it is impossible for Minecraft to go unnoticed. So much so that we have to talk about that video game in a separate section. Surely you've already heard of the game: blocks, creative mode, building amazing things and survival mode.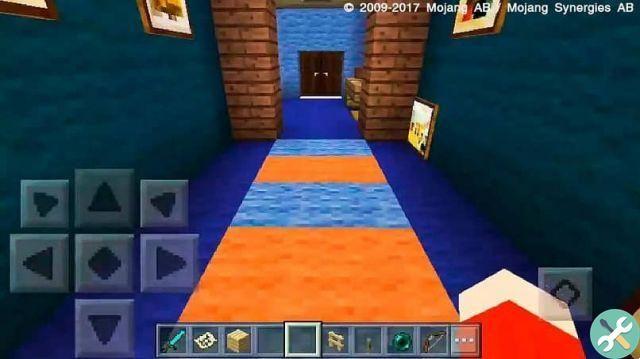 As if that weren't enough, it has also a multiplayer mode, where different devices can be connected via Bluetooth. A feature you should get the most out of.
Which game appeals to you the most?
These are, without a doubt, the best alternatives you will find on Google Play. There are many other alternatives, but surely it must be a very difficult task to choose one of those mentioned.
Time to play! If you're having trouble downloading or installing, be sure to update Google Play. Here's how you fix the errors.