Also, this game is very interesting because it combines the possibility of playing a single player campaign and one Multiplayer. In fact, the popularity was such that it featured in the top 10 in 22 of the countries where it was released.
If you want to get started in the world of this fun game, in the following article we will create a Boom Beach tutorial guide for beginners, so that you can learn the best tips and tricks, much better and enjoy this amazing game.
Tips and strategies for getting started on Boom Beach
Like any strategy game, this must be critical to effectively overcome different missions that the game assigns us. However, if we know some tricks that can help us, completing these missions can be much easier.
For this reason, it is essential to consider some tips such as getting to know the island, updating the buildings, improving the barracks, among others. Here are some of the best tricks that can help you achieve victory a Boom Beach.
Know your island
Knowing your island will always provide you valuable information to lead to finished the missions. For this reason it is essential to improve the radar and although it will be a significant expense in gold, it will be worth it as we can gain advantages such as being able to attack more islands and in this way we can get more rewards such as wood, medals and gold.
Upgrade the barracks
By upgrading the barracks we will get better units in our troops and for this reason we will have a greater advantage against the enemy troops of a lower level.
For this reason, it is essential to upgrade the barracks whenever possible, to obtain better units, improvements and better buildings that put you in a position advantageous against your enemies.
Upgrade buildings
The science of the game to advance is to keep them up to date buildings of our base. For this reason, you need to be very aware of when an improvement is over and make another improvement immediately afterwards.
It should be noted that as our base is improved, we will be able to carry out attacks, therefore it is very profitable to attack enemy bases with the troops we have at our disposal while our facilities are being improved.
Earn lots of coins with wood
If we have one good amount of wood, this will be a good coin reward that we can invest in upgrading our buildings and upgrading the barracks.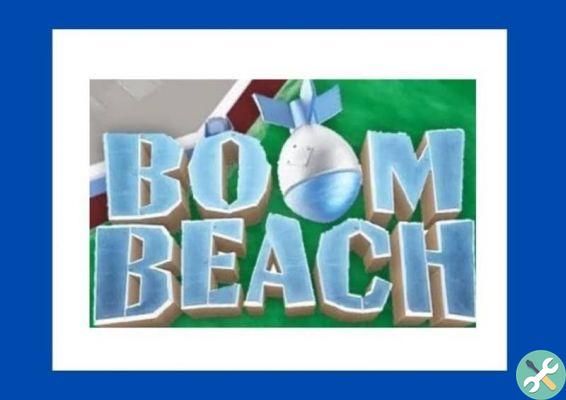 To get a good amount of wood to be able to exchange it for coins, then we will have to conquer an island that gives us wood as a resource. We can also cut down trees on our island or get wood through a sawmill.
How to attack effectively? Tips for attacking
Attacking an island is the main reason for the game, however, it might be easy at first, but later, if you don't use one good strategy, the difficulty will increase much more.
effectively attack an island you must take into consideration some aspects such as the opponent's face, the units you carry, among others. Below we will mention the most decisive aspects for successfully attacking an island.
The first thing before setting out to attack an island is to look inside face the opponent. If this is higher, it is better to stop the attack, otherwise the chances of failure will be high.
During the attack avoid destroying everything. Also, it is much better and more profitable to go straight through the main building ignoring the rest.
Your units they have special and unique characteristics. It is important to know them before making an attack.
Knowing our units we will know in which to invest our coins to improve and be more effective in our attack.
Destroy all buildings as you can, this will weaken the enemy headquarters.