Our guide on how to defeat Helio and Gladys in Bravely Default II.
The JRPG is a genre that since the eighties always manages to have its say within the videogame world. In recent years, in particular, Japanese RPG has experienced a new golden age. Among the titles that have certainly helped the JRPG to return to the spotlight is Bravely Default II. Today, we continue our guide to the bosses of the game published by Square Enix with Helio and Gladys.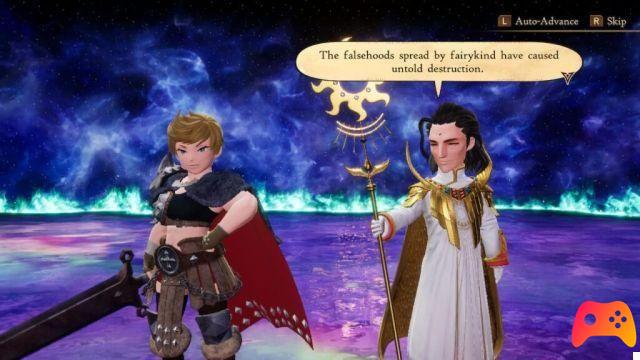 As always, the first tip is to bring your party to a certain level; in the case of this boss fight the suggested level is at least 35.
The two opponents have different characteristics, but, considering that Helio is a healer, focus on him first. With several magical attacks it will not be particularly difficult to defeat him.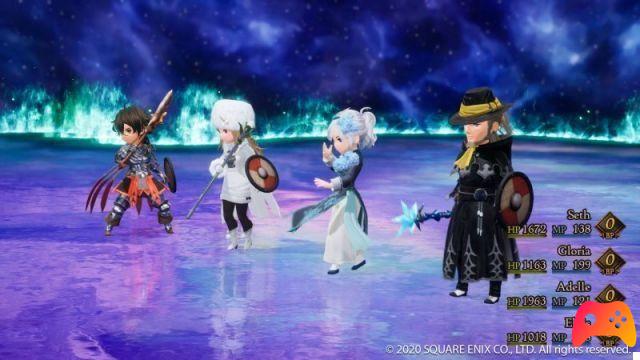 Gladys will always try to accumulate Brave points through Default. Use these moments to heal and empower yourself. Then stay on the defensive when Gladys launches her attacks. At that point, use your entire arsenal (along with the accumulated Braves) to inflict as much damage as possible to the boss.. In this way, you should succeed without particular hitches in the enterprise.
This was our guide on how to defeat Helio and Gladys in Bravely Default II.
And did you manage to defeat them? As always, we invite you to tell us in the comments.
► Bravely Default II is an RPG type game developed by Claytechworks Co. Ltd. Team Asano and published by Nintendo for Nintendo Switch, the video game was released on 31/12/2020