Bravely Default II is a title that has managed to win over old and new fans of the historic JRPG genre. The game published by Square Enix has in fact succeeded in the arduous task of being both a title with a very classic and modern system with the peculiar game mechanics of Brave and Default. Today we continue the boss guide of this game with Lonsdale.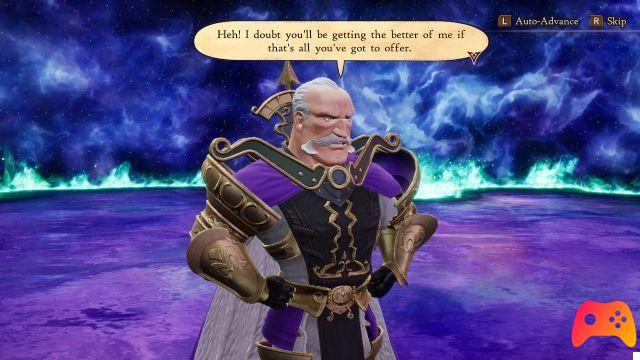 Lonsdale is one of the enemies belonging to the Holograd empire and has mainly two weaknesses: dagger and darkness. At the same time, it will be particularly resistant to attacks from spear, lightning, ground and light.
The main advice is to attack the enemy thus inflicting physical damage and less magical damage. So take advantage of the Brave points accumulated with the Default turns to launch more consecutive attacks.
This was our guide on how to defeat Lonsdale in Bravely Default II. And did you manage to defeat him? As always, we invite you to tell us in the comments.
► Bravely Default II is an RPG type game developed by Claytechworks Co. Ltd. Team Asano and published by Nintendo for Nintendo Switch, the video game was released on 31/12/2020
Bravely Default II is a beautiful game that cannot be missing from your collection: we have decided to evaluate it with a 87%, if you are interested in learning more you can read the Bravely Default II Review by Paolo Tinè.