Deathloop is certainly a very difficult title to explain, as it is one of a kind (if you don't believe it you have a preview and a review to read). These are just some of the tips we would like to give you to face it in the best possible way.
Try not to find out everything right away
In most cases, this is already impossible for you due to the way the game is structured: some areas of the 4 maps will in fact be unlocked only at certain times of the day; you will have to go back and forth to these areas to find out what they are hiding, as well as to find any clues on how to destroy the loop more easily.
Follow the "Ubiquity" quest right after the prologue
As soon as the Deathloop prologue is over, this quest will allow you to unlock the ability to save - so to speak - the equipment between one run and another, obviously by spending Residuum, the collectible that can be recovered both around the maps and killing any Visionary present, including Julianna.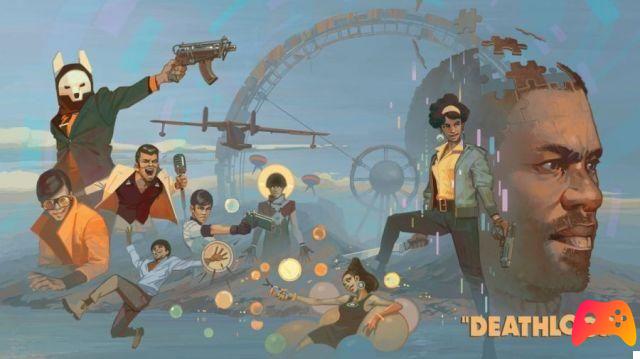 Unlock Shift as soon as possible
There is no reason to go around it, the power of Shift is the most powerful and versatile of those that Deathloop will give you. Shift is obtainable by killing Charlie (one of the Visionaries), but it can also be a random drop from Julianna once she is killed after her invasion. We have noticed that often, especially in the early stages, Julianna tends to have the same power as the Map Visionary, as a drop, but it is not 100% sure: it is just a "trend" that we noticed in the first runs.
Tag enemies
Pressing the Down button on the D-Pad while we have enemies in our cone of vision will tag them; this allows you to follow their movements constantly but also to understand their equipment, in case you need to create a mini-strategy of attack.
All paths lead there
Do not feel discouraged if the route you have chosen to arrive at your destination seems too hard or too heavily guarded; very often there is a more serene alternative, such as the roofs of buildings, tunnels, balconies, sometimes entire buildings. Don't despair, there is almost always another way to get where you want.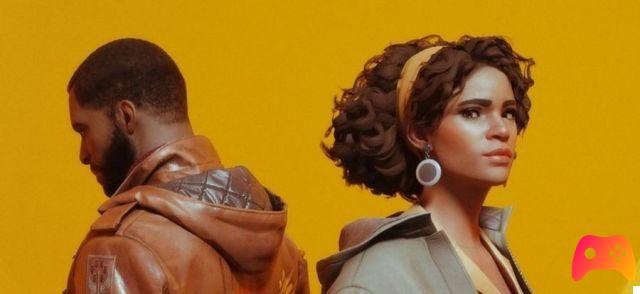 Hacker… EVERYTHING
We're not kidding: if you have a way to hack something, do it. The gadget that will be given to you at the beginning of the run (Hackamajig), is very useful and can be used without hesitation: by hacking the sensors you can run around calmly and without risk of any alarms, by acting on the turrets instead you can make them attack the enemies.
Get ready for the next mission
Make the most of the tunnels that serve as the central hub to prepare for the next section: check out the powers, active perks on weapons, etc. The worst part is getting caught unprepared in the middle of the mission, and random enemy drops are unreliable for a radical change of strategy like the ones you will sometimes face.
Actively react to Julianna's invasion message
As soon as you hear the sound and see the message on the screen, we seriously recommend that you prepare yourself as best as possible: heal Colt, take up the weapon with which you feel most comfortable and place yourself in a position from which you can see Julianna without being too in sight. yourself.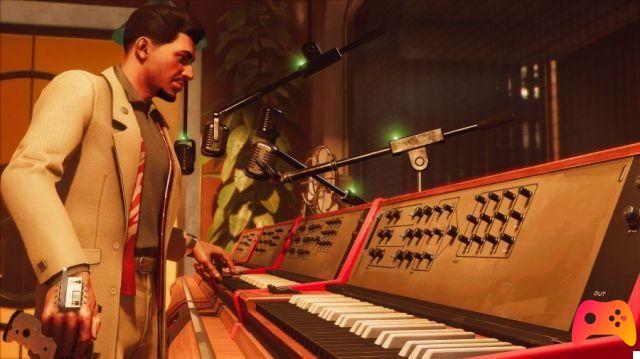 After this little introduction to the basics of Deathloop, we will bring you strategies to face the various visionaries, but also a quick FAQ on the slightly more enigmatic aspects of the Arkane Lyon title. Stay tuned.
► Deathloop is a Shooter type game developed by Arkane Studios and published by Bethesda for PC and PlayStation 5, the video game was released on 21/05/2021
Deathloop is a beautiful game that cannot be missing from your collection: we have decided to evaluate it with a 83%, if you are interested in learning more you can read the Deathloop Review by Maria Enrica.