Nintendo is one of the most important and well-known entertainment companies in the world. Its main goal is to create and develop all kinds of video games, as well as high-quality consoles (Wii, Nintendo 3DS, WiiU, Nintendo Switch, etc.). This company is responsible for launching amazing titles and icons in the world of gamers like The Legend of Zelda, Super Mario Bros, Pokémon, Mario Kart and many others.
It `s important to note that the vast majority of video games that Nintendo was commissioned to develop or be part of the project as such had a huge positive impact on users and therefore also on the market, making it one of the brands that created the most famous and successful console titles in history.
Clearly, over the years this company has caught on more and more to the point of being fully known anywhere in the world without any problem or inconvenience. This is largely due to the success that Nintendo consoles and video games have enjoyed throughout this time, becoming a symbol of world entertainment.
During these last decades Nintendo presented an incredible evolution proving that it is capable of producing and launching consoles of incredible quality at the same level as its classic rivals such as the Xbox Series and PlayStation 5. In turn, this company has not stopped releasing incredible video game titles and has currently moved to other platforms .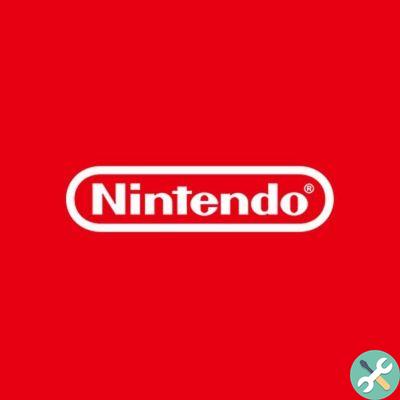 As of the beginning of 2016, Nintendo has it experimented for the first time in mobile devices, to be more precise, in the Android and iOS operating systems. This company has over time presented some pretty cool and even classic games of a lifetime as a mobile version of Super Mario Bros. These are available in the Play Store and App Store.
However, we have to take into consideration a special title, which was released on the app market a short time ago. We are talking about nothing more and nothing less than Mario Kart Tour. Next we will tell you more about this interesting game and how we can download it. Without further ado, stay with us and find out all the details related to this title.
What is Mario Kart Tour?
È a version for mobile devices of the classic Mario Kart title. This was released in late 2019 and has had a positive impact on all Android and iOS users.
This amazing video game offers the same specs and features as the old Nintendo game, with some new maps, vehicles and characters. All accompanied by incredible playability, as well as excellent quality and functionality in general.
What requirements do I need to be able to install Mario Kart Tour?
If you want to play Mario Kart Tour from your mobile device, but are not sure if it meets the requirements to run it, in this article we will clarify your doubts. This popular racing title it is played with the screen vertically and is officially only available on Android and iOS.
In the case of Android, to install the game is at least an Android 4.4 operating system is required or higher. Furthermore, the Nintendo company warns that even if we have this operating system it is possible that the game may not work, so we need adequate memory, at least 1,5 GB of RAM.
On the other hand, if we want to play it on our iPhone, it must have a operating system iOS 10.0 or later , that is, any iPhone after 5s can run the game.
Where can the application be downloaded from?
Downloading this game on your terminal is quite simple, you just have to follow the following steps that we will provide you below to be able to enjoy this wonderful Nintendo title.
Per Android
On the Android side you will have 2 options. The first is that we can download this amazing video game from the Play Store. We will just have to go to the app, type the title name in the default search engine and finally select it, download it and install it on your mobile device.
On the other hand, for one reason or another we may not be able to download this game from the official android market. So we can opt for other interesting and totally safe options. To do this, we will have to go to the browser of our mobile.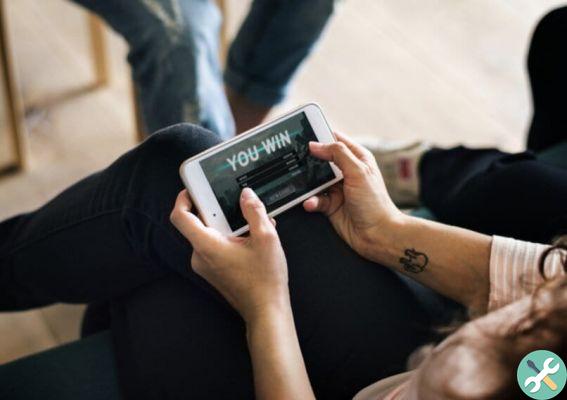 So we will look for an alternative or third party store, some good options are Uptodown, Aptoide or APKfree. From there we will repeat the steps and it we will download without any problem.
For ios
An iPhone is available, the steps you will need to perform are very simple. First of all you will have to go to the market of your mobile device, that is the App Store. From there you will have to type in the search engine the name of this respective game to finally get the application and proceed with the download and installation without any problem or inconvenience.
Does this game have excessive microtransactions?
This Nintendo mobile game has been the subject of a great deal of controversy since if contiene microtransazioni which make it very expensive. Among these is the payment of the monthly subscription which gives you access to challenges, badges and prizes with a price of 5 dollars, in addition to being able to play with 'Mario' you have to pay an additional amount that varies between 10 dollars. These details have generated a lot of discontent among fans of the franchise.
However, despite the high costs to get these extras, the game is still good, invites the user to continue playing for as many hours as possible to rack up rewards and unlock challenges.
What are the frequent problems of Mario Kart Tour?
While Mario Kart Tour is a pretty attractive title at first glance, this one has come with a few details that leave a lot to be desired. Some of the most common problems are the difficult movement with the controls , the gameplay gets clunky with the portrait format, and the controls are awkward for the most part. You can't flip the screen vertically for simpler gameplay nor does it have the ability to use a controller.
Another recurring and quite annoying problem is that online gaming servers have heavy traffic , making this mode unbearable on many occasions.