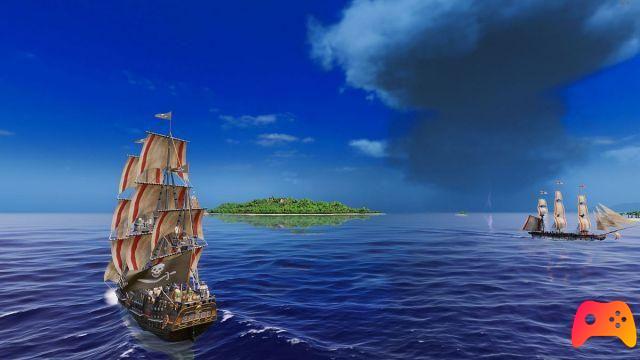 The DLC is called "BUCCANEERS".
Kalypso Media and Gaming Minds Studios have announced the release of the first downloadable content for Port Royale 4. The DLC allows players to step into the shoes of a famous XNUMXth century buccaneer. The new content is available for purchase on the Kalypso Store, Steam, GOG, Epic Games Store, PlayStation Store and Microsoft Store. The Nintendo Switch version will be available later this year.
Main features of the "BUCCANEERS" DLC
New "Buccaneer Mode": you can choose your hometown and then attack the other colonial powers
New game objectives and missions focused on piracy, combat and conquest
New "pirate" aesthetic for the buildings and cities of your own nation
New soundtrack during naval battles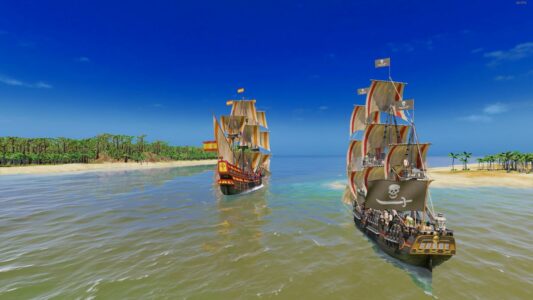 In Port Royale 4 DLC "BUCCANEERS" piracy is at its peak and players will have to fight to become the most famous Caribbean buccaneer of the XNUMXth century. In addition to adding a new mode, two new ships have also been added (Pirate Barque and Pirate Galleon) and the ability to manage the infamous Jolly Roger.
► Port Royale 4 is a Simulation-Strategy game developed by Gaming Minds Studios and published by Kalypso Media for PC, PlayStation 4, Xbox One and Nintendo Switch, the video game was released on 25/09/2020 The version for Nintendo Switch came out on 31/12/2020
Port Royale 4 is a nice game that we recommend: we decided to rate it with a 70%, if you are interested in learning more you can read the Port Royale 4 Review