How do I know how much I spent on League of Legends?
Despite talking about a game Free subscription, some features can be improved with a small financial investment. Believe it or not, the chances of buying unique items in the shop increase when you pay in real life, keep in mind that nothing forces you to buy in this game.
Riot, the developer of the game, has decided to put in the hands of the users a tool that allows them to know how much they have spent specifically on your account. For this it is necessary to follow some steps, so that you can consult your personal amount correctly and without errors.
To find out how much you have spent in League of Legends you need to access the official League of Legends website, there you will have the opportunity to know your amount. First you need to log in with your personal account, another simple option is Google "How much money did I spend on League", this will give you the ability to log in easily.
Keep in mind that you need to verify that the page you enter is the one belonging to League of Legends, like this you avoid phishing your data LoL. When you enter this link, Riot will automatically indicate how much money you have invested in your account, please keep in mind some important information which we will tell you below.
First, the amount shown is only in the area or region you are in, i.e. if you have purchased in other areas, it will not be reflected. Also, you should know that if you have invested in other accounts; Riot it will not count it, so you will only know how much you have spent on the account you entered.
How much did you spend on League of Legends?
As we have already said, this is a free game, but it is integrated with some microtransactions that facilitate the player experience, although not everything is that simple. If you ask yourself; Paying for some items does not give you an edge in the game, anything you buy will not be more powerful than if you buy it with Blue Essence.
In case you are already an experienced player, it is certain that this has not limited you, by purchasing Skin, improvements for your champions and the odd element. These purchased Skins can also be refunded.
It's easy to see that small purchases may not seem that big, but sometimes a grand total can be quite surprising.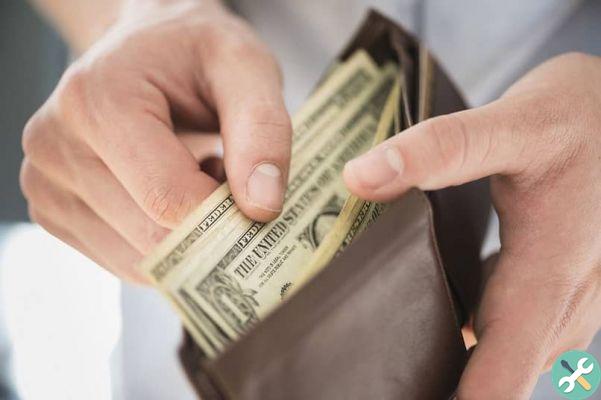 Why does Riot let you know how much you spent on League of Legends?
In a way, knowing the amount of your expenses is an interesting fact, you probably think it is less or more than what your figures show. The most surprising thing about this is the impact it has caused on the players, many are incredulous about its quantities, which can be quite high.
Riot has made it known for helping those who might invest more than they would like in this game. Although the tallest match players who tend to to broadcast in streaming or are considered experts, who may have been playing for more than ten years.
We advise you to consider your amount, try to calculate how your experience was in playing time with the money you spent. If you are satisfied you know that it is an adequate figure, otherwise increase it a little or decrease it as appropriate, adjust to how much you can spend.
Having cash in the League of Legends game allows you to acquire gold in the game and earn masterful tactics.
For safer playing conditions, to take care of your purchases, purchases and your in-game money, we recommend that you change your game password to a more secure one.