If you don't know, you are in the right place. Since, in this article you will find all the information you need for this. In this way, you will get the most out of all the characters and the functions of Mario Kart Tour.
The beginnings of Mario Kart Tour
After multiple attempts to become important in the world of video games, Nintendo has finally succeeded. It was not easy, since the technology is very advanced. And the competition is no longer focused only on video game consoles, but also on smartphones.
This is how, after the resounding success of the Nintendo Switch, the time has come to reach the Smartphone. The work was relatively advanced, since Super Mario Run was launched in 2016.
However, for all those nostalgia lovers, something much better has come along. The Nintendo 64 classic, Mario Kart, was coming to the app stores Android and iOS.
total euphoria!
Without a doubt it was one of the most anticipated games of 2019. In just one day the game has reached 20 million downloads. In just one month it has already exceeded 100 million installations!
As long as you have a good phone handy, you can enjoy the amazing features and gameplay of Mario Kart Tour. Although, of course, there are always ways to improve the graphics of Android games using GL Tools.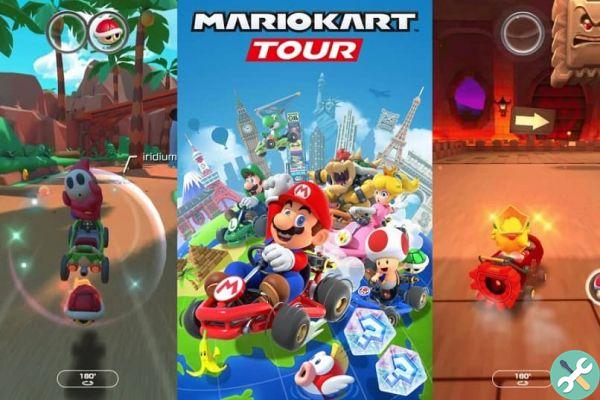 Download and install
Obviously the video game is not compatible with all mobile devices. Like everything, there are a number of requirements that must be met to make it work perfectly.
In the case of Android devices, Mario Kart Tour is available from version 4.4. Furthermore, your Smartphone must have at least 1,5 GB of RAM. While for iOS users the game is available from version 10.0 of the operating system.
Get free rubies in Mario Kart Tour
Undoubtedly Nintendo has managed to recover the top positions of almost all the rankings with Mario Kart Tour. And no wonder, it is, in short, one of the best racing games.
Mario Kart Tour retains the essence that made it so popular in times past. All the characters from the Mario Kart saga are there. The way the game is played hasn't changed much.
Some aspects have caught the attention of users. Like, for example, the inability to play multiplayer without a gold pass. However, these types of conditions have changed over time.
To play this and any other video game, there is a goal. In this case, of course, it is winning. But what happens when you win a race? Well, you can get free rubies in Mario Kart Tour.
What are they for and how else to get them?
Getting free rubies in Mario Kart Tour is essential for get new characters. Likewise, thanks to these elements it is possible to acquire cars and unlock new tracks.
One of the most common ways to get Rubies is to buy packs offered by the Nintendo platform. Now, if you don't know how to cancel one of these packages, you can perform certain tasks:
Winning cups.
Through daily rewards.
Use the stars maximum earned for completing races to open i "Seasonal rewards". These may contain rubies.
Rubies can also be presented as a way to reward you for leveling up. So, do your best to win the races!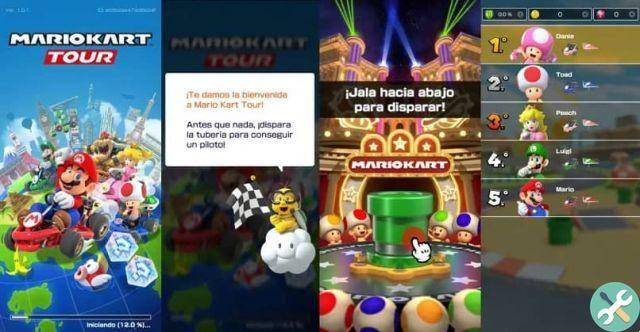 Time to get the rubies!
As you can see, getting free rubies in Mario Kart Tour on Android legally is very simple. You can always improve your mobile gaming performance to be more effective on the track.