Pokémon Go is one of the games for Android and iOS operating systems most famous and renowned in recent years. Since it was launched on the market in mid-2016, this video game has had an exponential increase compared to other apps of the same size. Millions of people have installed this game and declared Pokémon Go a resounding success.
Its importance was such from being one of the most downloaded games of 2016 in the Play Store, App Store and other alternative or third-party markets. But these awards are no less, Pokémon Go has obtained large numbers and different places around the world; becoming one of the most impressive titles in recent years.
But on the other hand, of what is it and what exactly does Pokémon Go offer us? Don't worry, we explain it to you below.
What is Pokémon Go?
This new game for Android and iOS is totally focused on augmented reality and uses our GPS and our mobile location as a guide. Pokémon Go offers its users the experience of what it feels like to be a character in the game in the most realistic way possible.
You will surely remember the classic Pokémon sagas for Nintendo DS. Well, imagine doing all of this but in real life. That's right, Pokémon will need the camera and GPS permissions of our mobile device; to know your location and where you can find the Pokémon we find in our city.
The goal is travel the length and breadth of our locality in search of the most precious Pokémon there can be. You will be able to view them via the camera tool implemented in your Pokémon Go app. You can also fight with other Pokémon Masters and level up and rank in this fun and addicting game.
Has a large number of tools and options in so that your gaming experience is as comforting and fantastic as possible. Among the most interesting is the push notification option, which can be activated from the settings and configuration section of Pokémon Go. From there we can activate it without any problem or inconvenience.
This tool will warn us of most of the actions, activities or events that occur in those moments when we are not within the application. While it is a solution, it is not entirely complete. Therefore, we can resort to other apps focused on showing us all the notifications related to the game, stay and find out what they are.
How can I get notifications for all Pokémon Go alerts on Android and iOS?
As we said before, although we have the ability to notify the application activity, it doesn't turn out to be as complete. Therefore we can resort to other apps that make the most of this tool. On the Android side, there are applications like Poke Notify o PokeDetector, which take care of this function completely.
While on the part of iOS we can find the PokéAlerta notification app in the App Store at a price of 1,99 euros. These 3 applications have the same goal. Provide you with all possible notifications on Pokémon Go; and I tell you when we are close to a pokémon. But for this we will also have to perform some steps.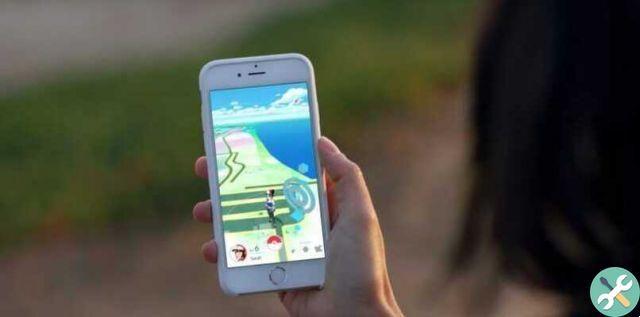 For each of these 3 applications, it is mandatory to log in or register officially and then connect this application with our Pokémon Go profile, in this way the notification app can scan and analyze all the data relating to our account and in this way obtain information from all our experience as a Pokémon master.
The next step will be to allow the access to our location and the GPS of our mobile device to the application. Only in this way will it be able to search for the different events taking place in our respective surroundings so that it can indicate all the actions and possible activities in our Pokémon Go environment.
Having already completed these steps, everything will be ready. Now you can be fully aware of everything that happens in the Pokémon Go environment when we are not in the game.