Easily improve performance in Minecraft
It is important to note that you need to have the latest java update on your computer, also you need to free up some memory. To do this you have to click on " start »And search for« run », then type« temp »and press« accept ».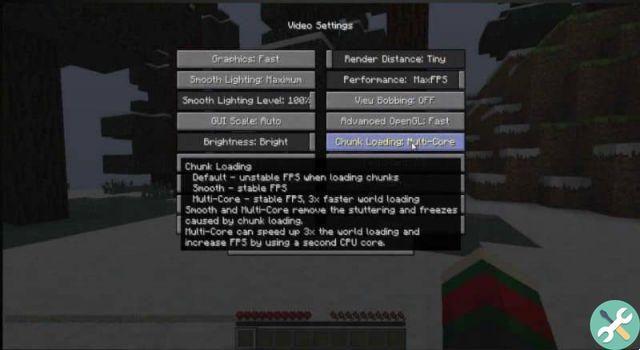 Once you get into the folder, you have to select all the files that are there and then delete them, as those files are junk that accumulates in that place. Therefore it is advisable to delete them from time to time.
You have to enter again «execute» and write "% Temp%" when you enter, all the elements inside must also be eliminated. So you can disable some options that are not needed while you are playing, so you have to enter the file explorer and then in " computer »You have to right click on the" properties "option.
Likewise, you can enter the " advanced system configuration »When a new window opens, click on« adjust to maintain best performance », then apply and finally accept. This way your computer will consume fewer graphics resources.
You can then enter Minecraft, press the »button Esc «, Enter the options and click on chart. When opening the graphics options menu, the graphics quality should be set to fast; soft lights at idle, particles at idle and the last two options remain unchanged.
Next, in the right panel in Identity Shadows, it is established that "no", maximum FPS: it must be set to 60 FPS. And in the rendering it should be left in two pieces. Together, the "done" button is pressed to be able to exit there and return to the game.
Minecraft: steps to optimize it
So, being inside the game, Press the button » F3 » , an inscription will be superimposed on the game indicating how many FPS the game is running. It is normally marked at 60 FPS if so, you can increase the blocks from the previous step.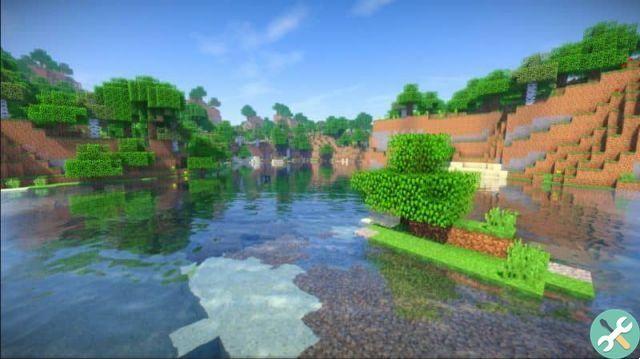 If the game is still slow while the process is running, you need to install " optifin ". To do this, exit the game and enter the optifine page.
Entering the page, press the second menu tab that corresponds to » download for free ". Contains all versions of Minecraft where optifine can be installed.
You should always download the latest version, when you click on it you go to a new page where you have to wait about six seconds for it to load. Then you can click «Skip», then click «Download» at the end which you can find on the desktop.
Then it should be given the right mouse button and open with java to select the option of «install» and then «accept». Next, the launcher di Minecraft and at the bottom click on »edit profile«, then select the corresponding Minecraft option which also says optifine.
Finally, click » save profile »And enter the game, again you have to enter« graphics settings »and you will find more options that can be adjusted to further improve performance. For example, click on "details" and set the following, clouds: no, trees: default, sky: no, fog: no, edges: fast.
Then, in the "animations" tab, the "not all" option is selected. Then enter "quality" and establish new options: for example, in crystal clear waters, select no and so on. Next the «performance» is adjusted, finally we move on to «various options» where it can be left by default.
You may also be interested in, How to download and install Minecraft for Android and iOS totally free