The variety of proposals to play on your PC many; but everything will depend on your tastes. If you prefer strategy, we recommend that you download, install and play Clash of Clans on PC; Or, if building is your thing, you can try downloading and installing Roblox on your Windows PC.
What you should keep in mind is that the services and programs that are stored in memory require a considerable space of RAM ; for this reason, games sometimes take too long to start or, worse, never start.
Some of the tips that optimize video games are: uninstall programs you don't use from Windows, disable Windows visual effects, install DirectX 12 to optimize Windows games, update drivers and more; but we begin immediately to see each step.
Uninstall programs you don't use, optimize and speed up PC games
We are aware that we normally only use a small percentage of the graphic capability that our computer offers; There are many programs designed for a specific job, but we don't need them, taking up useless space in the memory of our PC.
To uninstall the program we have to press the Windows key> type or search Control Panel > select the option Programs > then press on the option Uninstall a program, there you select the program and then click Uninstall.
Disable Windows Visual Effects
While it is true that this will change the beauty and graphics quality of Windows, will optimize also considerably the performance of your system, allowing your games to look so much better.
To do this you have to use «Windows + R» to open the window "Run", once the command window is open, you will put the command «sysdm.cpl» and once opened you will be able to open the »System properties».
After that you will look for where it says "Advanced options" and click on the «Performance» tab, clicking on «Settings»; being inside you have to select the option «Adjust for best performance», managing to free up usable hardware resources in the games you need.
Install DirectX 12 to optimize and speed up Windows PC games
DirectX is a grouping of Windows components that allows games to play work directly with your video and audio hardware, thus allowing you to take full advantage of the graphics acceleration features built into your hardware; which enhances the overall video and audio experience.
To do this you need to check which version of DirectX you have. To do this, press «Windows + R», to open the window from which you can enter various commands.
There you can enter the command with which you see the graphics card data: "dxdiag", click on the "OK" button and there you will see the version of DirectX what do you have. In case you don't have DirectX 12, you can update it from Windows Update.
Update your graphics card drivers
If you are looking for the graphics drivers latest, you can get them from Windows Update. Enter from the "Windows" button; then select the "All Programs" option. Then search for the tool with which you get all updates for system programs and tools «Windows Update.
Once in the updates window, press » Look for Updates »And select the ones that concern your graphics card; You can get it mainly from one of these brands: NVIDIA, AMD, or Intel. Another option to update them is to go directly to the graphics card manufacturer page.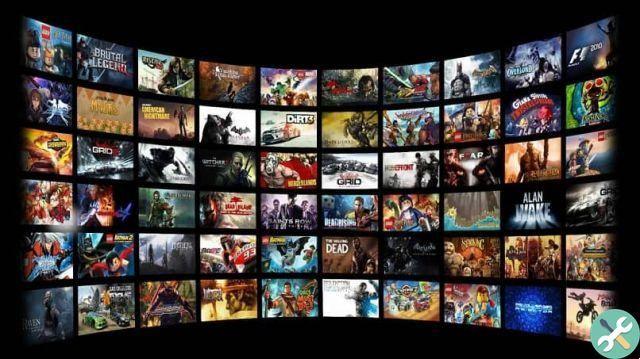 Now that you have these methods to optimize and speed up your PC games to the max. Apply them on your computer and start enjoying 100% of all your games.