However, in case you want to play Minecraft online with a friend with or without Hamachi, the steps will be different and this tutorial won't help you. The same is true if you want to open a Minecraft or Minecraft PE server in the future or any other creation page.
How to play multiplayer or with two or more people in Minecraft?
Before starting with the answer to How to play multiplayer or with two or more people in Minecraft ?, you should know that there are several ways to do this and it depends on your version of the game, so today you will learn in parts, starting with PC:
The first is find a server where to play, this process cannot be done within the game, but you have to go to your favorite browser and look at a server page. The best today are: Minecraftservers, Minecraftforum and planetminecraft.
There it looks for an active server and identifies its IP (usually found in the " Information »Of said server). In that same section, there will most likely be a server stats tab, such as how much time you spend online and the game mode it manages.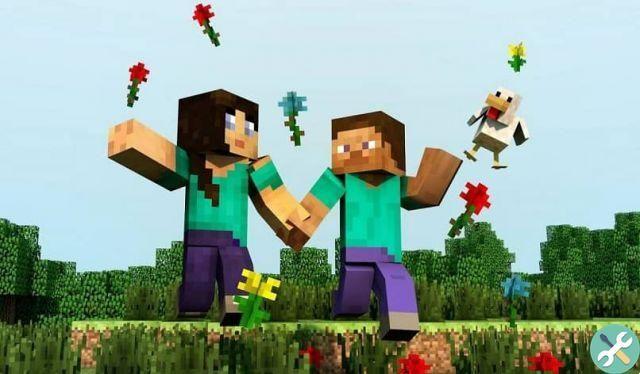 Look at it before you choose, because each server is a different experience and if you are looking for a specific one, you need to see which one suits you best. When you have chosen, copy the IP address and then go to your game.
When you are in the start screen, choose the version of the game that the server of your choice runs on (this is in the same information tab), when you have already changed it as it should be, open Minecraft.
Then click on the button » Multiplayer »And in that section click "Add server", there you can add the IP you copied and the server name, then click » end ". With the changes already saved, the server should be added, so click «Join the server».
Play multiplayer in Minecraft Pocket
Now that you know the above, you can say that you know the first part of How play multiplayer or with two or more people in Minecraft?, so it's time for you to learn how to do it in its pocket edition.
First go to your browser and search for a server on the following pages: Minecraftpocket-servers, MCPE.statistics, MCPEhub, among others. When you have decided on a page, look at the overall stats and what each listed server offers you.
Remember that in the edition Pocket you can't switch versions, so you can only play on servers that have the same update as you (servers almost always have the latest version).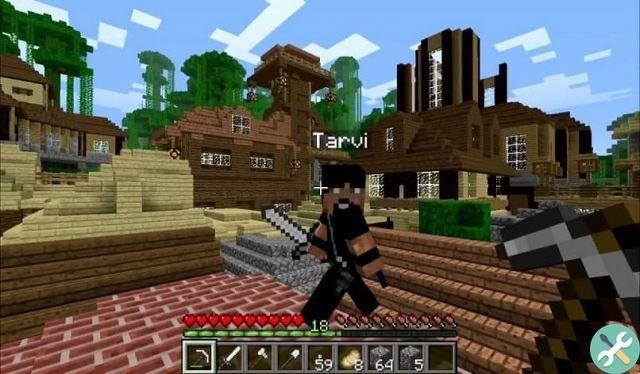 Under each server you should be the address and its port number (the address is the letters separated by dots and the port number is what comes after the symbol (:). Once you have them, go to your game and click » Play «, Then press the button» New «.
Then press the external button which you can identify as an icon with a white cross and an arrow. To enter the server information, click on "Add server", enter the data and then again "Add server", with this you will have saved the site, and you will only have to tap on it to enter.
And voila, with that ends your learning today, if everything went well you should already know the answer to the question How to play multiplayer or with two or more people in Minecraft ?, so you can run on your favorite device and start having fun.
Finally, keep in mind that these explanations were for users who are normally premium, so if your version of the game is not the official one, you will need to learn how to log in and join a non-Premium Minecraft server.