What is Candy Crush and how is it played?
If you've never heard of this app, we tell you that Candy Crush is one of the best free games you can play, even without internet access, on your mobile or PC. It was first released to the public in April 2012 and ever since it has maintained its popularity between users.
The object of the game is to exchange candies on a board by trying to match three or more candies of the same type in a single row or column. AND each level has goals you need to achieve, in a limited number of moves, to advance to the next level. Keep in mind that if you fail, you will lose a life, but you can get more lives in Candy Crush very easily.
Steps to sync my Candy Crush progress across multiple devices
As you progress through the game, the levels become more difficult. So it's not surprising that it's very frustrating to lose all the progress you've had if you switch devices. There are two ways to sync your progress Candy Crush on multiple devices. In this post we will show you a summary of both.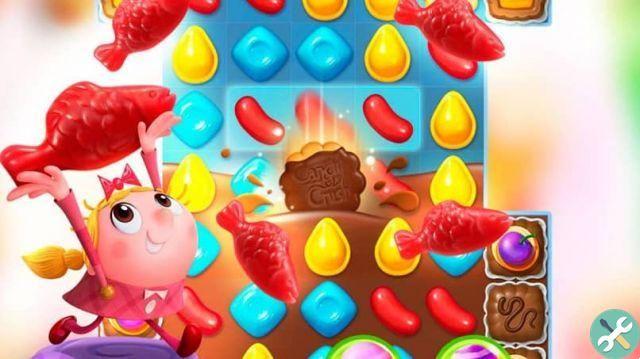 With a King account
Maybe you have been playing Candy Crush for a long time and never thought about creating an account for it, but you will see that it is very simple and it will not take long. And, in addition, it will allow you to sync your progress across as many devices as you want. Here are the steps to follow to get it:
Open the game on the device you have always played on and enter the menu.
Once there, look for the orange "King" icon and click on it. You will be asked to select an avatar and nickname to continue.
The most important step is to enter your email address and choose a password. With this, the your account will be created.
If you have already installed Candy Crush on your new device, you just have to open the game there and connect using your email and the password you just chose. You'll see how you can continue playing exactly where you left off!
If you find a problem with this process, you may need to close the app and any apps you have in the background, restart your device, or check for software updates. You can also find more answers to pick up where you left off in King's Help Center.
Using your Facebook account
If you don't want to create a King account or if you've already used Facebook to play Candy Crush, this option suits you perfectly. Read on to find out how you can sync your Candy Crush progress using your Facebook account.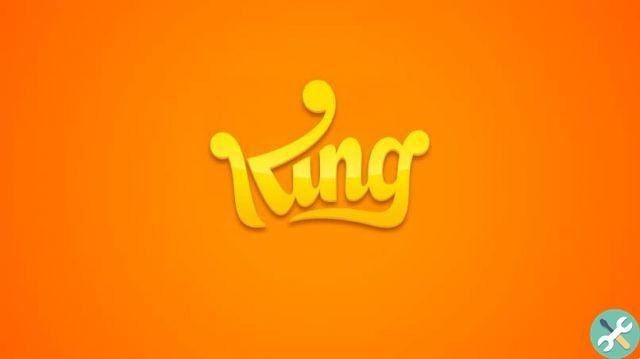 The first thing you should do is have the Facebook application active on the device on which you always play Candy Crush and that it is open with your profile. If not, your progress may be synced with someone else's account.
So, you just need to open the game on this device and click on the blue button that says «Connect to Facebook».
Once this is done, you can open the game on your new device and press the blue button again to connect to Facebook. In this way i your progress is anchored to your profile on this social network, and as long as you connect in this way you can access your progress.
Hopefully this post on how syncing your Candy Crush progress across multiple devices at the same time was helpful to you and may you continue to enjoy this great app right where you left off.