8 Ball Pool is an international game became very famous and is therefore available for all mobile devices. In addition, the game can be connected to the Facebook social network so that you can interact with all your friends and thus carry out races.
But, if you want to disconnect your account because it bothers you and you want to stop receiving notifications about games on Facebook, then here I bring you all the steps to do it. In fact, you need to know that it's a quick and easy process that will only take you a couple of minutes on account of 8 Ball Pool.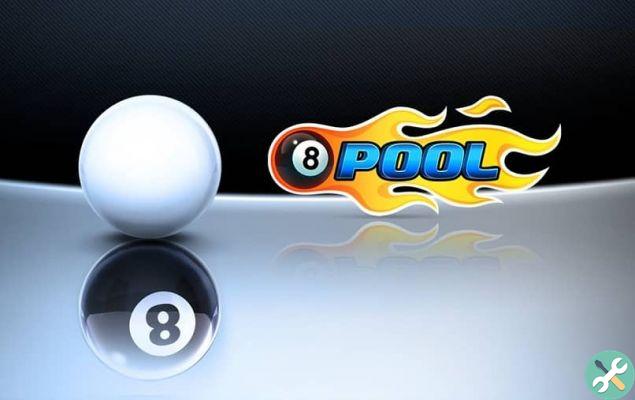 The first step is to enter the 8 Ball Pool account together with Facebook, this will take a few minutes depending on your internet or the speed of your Wi-Fi on your device. Once entered, the game will appear on the screen with its different options.
The second step, at the bottom of the screen, on the left hand side of the gift box, the configuration option will appear. It should be noted that for more details the color of the config option in this game is gray with its particular shape of a dice and there where we will click.
The third step is that once you click on it, it will take you to the settings menu, then go to the account where you will see "disconnection" with the Facebook logo and you will click. And voila, with these steps you'll make sure your account isn't more connected to Facebook, so you also need to know that you will no longer receive information from your friends.
How to change your 8 Ball pool account from Facebook to Miniclip
Miniclip has the possibility of being able to change 8 Ball pools from Facebook a Miniclip, so here I will give you the simple steps so you can make it happen. It should be noted that the process is the same as unlinking, but you will have a different option later on.
First, log into the 8 Ball Pool game already connected to Facebook, then go to configuration, settings and there you will see the option for disconnetterti da Facebook.
Then a menu bar appears where you can log in with ID Miniclip, where you will add your Facebook linked email. In the password part you will go to «I forgot my password», there it will ask you for your email and you will put the email with which Facebook is connected and click on «reset».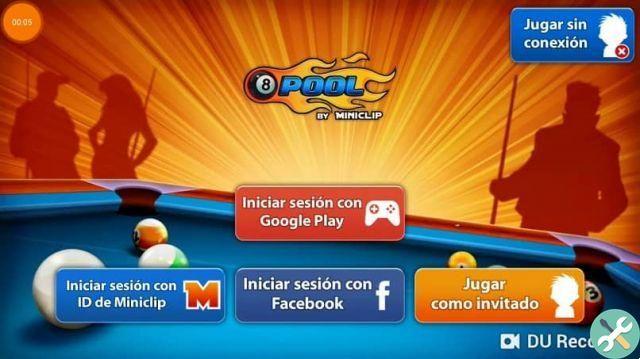 After that Miniclip will send you an email to the email with which you connected Facebook, enter your email where you will reset your password.
This will direct you to a tab where you will get two boxes, the first to enter the new password and the other to confirm it. After that click to save the settings and voila, you will get a message of "Password updated", you can log in again to make sure the account is already linked to Miniclip and not to Facebook.
Pool games without internet connection
Many people prefer a game without the internet as it is easier for them to connect and especially for those who live in different places where the signal is on the device. So I will show you the different pool games for you to enjoy offline.
The first is Ball pool, a very fun pool game, full of many options and modes, has had millions of downloads and above all is offline. You can use it from your computer or mobile, both iOS and Android.
The second is Real pool 3D, with tournaments involving more than 4 players, it has several options, one of which is that you can chat with your friends. It is a very fast game and highly recommended on the billiard games list.
The third is the biliardo 3D, you can get more trophies, a great game where you can climb categories, a spectacular 3D view from your device, you can even customize it, get prizes and more.
You can have fun with all these games for free and you can also communicate with the people who are in the game by making them your friends, although for the latter you will need an Internet connection.