These in-game currencies can be purchased in the shop for real money via a payment gateway. However, is it possible to win free gems in Brawl Stars? In this post we will explain the options to achieve it.
How to get free gems in Brawl Stars?
Every player must take into consideration that gems are important currencies for obtaining coins and special offers. A gem can be obtained by opening a box that you earn over the course of the game. Sure, you might only find one or two gems.
Another option is that before the game, you buy token duplicators. Why buy token duplicators? Because when you win a game you get double the chips; so you can open more boxes and collect more gems.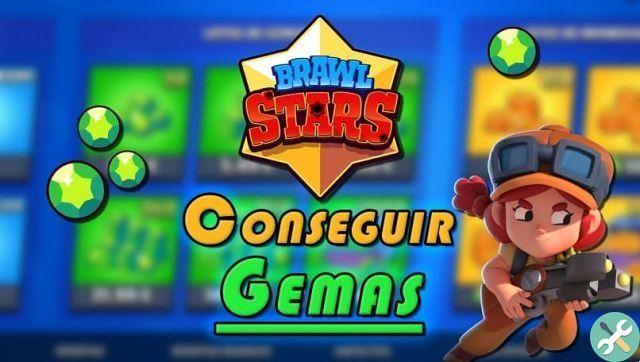 To get gems in Brawl Stars for free, you must play and unlock the free rewards of the Brawl Pass. The new game mode is that gems are no longer randomly obtained when opening boxes. It means that by simply playing and climbing different levels of Brawl Pass, small amounts of gems are automatically unlocked.
Free gems in Braw Stars boxes
Gems are the main game currency with which we can buy the best characters, character skins and other varieties; In Braw Stars there are three types of boxes: brawl boxes, large boxes and mega boxes. Brawl boxes are the easiest to find, others appear less regularly; mega boxes contain more gems, this is due to how difficult it is to get a box of them.
In Brawl Pass you can get gems just by leveling up, you can get up to 90 gems if you manage to pass level 51 of Brawl Pass. The exact levels in which you will earn gems are:
Level 3: Get 10 gems
Level 15: Earn 20 gems
Level 23: Earn 10 gems
Level 35: Get 20 gems
Level 43: Earn 10 gems
Level 51: Earn 20 gems
In all boxes there is a 10% chance of earning gems. The good thing about brawl boxes is that they give 5 gems for free, the big boxes can give us a maximum of 15 gems.
But instead the mega box can give away up to 25 gems in a single opening, but the mega box is the only one that must be purchased. The only effective way to win boxes is to play the video game, the more you play the more chances you have to collect gems
What do I buy with Brawl Stars gems?
You can get a number of things with gems, from progressing much faster or from acquiring more items from the shop. You can buy brawl boxes, big boxes and mega boxes; With these boxes you can get more coins, characters, strength points and much more.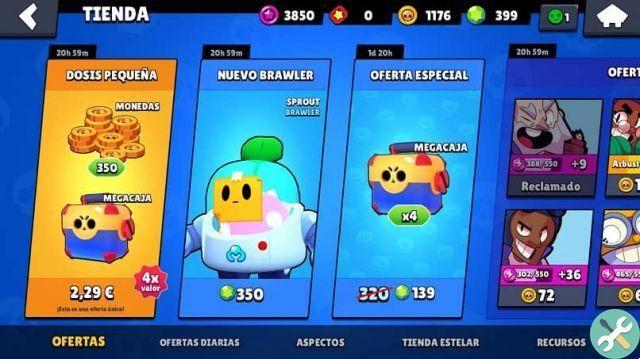 Also with gems you can buy characters of greater rarity or even dress up your own characters with their alternate appearances. In addition to the chip multipliers and many coins with these options you can buy upgrades for your brawlers.
In short, there are no ways to get free gems. The only way is to play by beating levels or by participating in tournaments and collecting Brawl Stars boxes. Activate battle missions and complete them you will receive more tokens, climb more levels and earn more gems. You can also focus on the offers in the shop, so you can get a low price for the gems that will allow you to save the gems for another time.