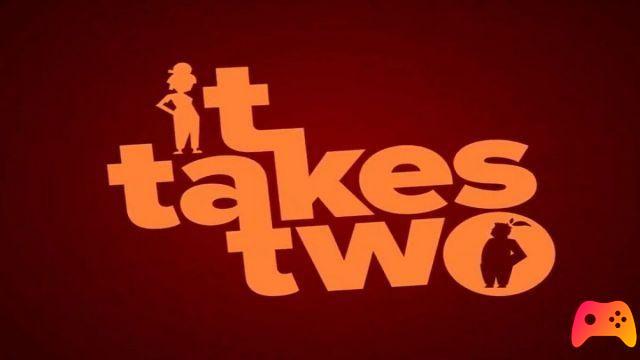 Will Cody and May be able to solve their problems? Let's hope so. If in the meantime we happen to unlock some trophies, it certainly doesn't hurt.
After the successful co-op experience of A Way Out, Hazelight Studios is back with another title to play together. In this It Takes Two, we will play Cody and May: two spouses who, transformed into dolls, will have to work together to break the spell and solve their problems.. The title, presented during The Game Awards 2020, was immediately greeted with great curiosity and in a few days it will arrive on PC, PlayStation and Xbox carrying a short list of trophies ready to be unlocked.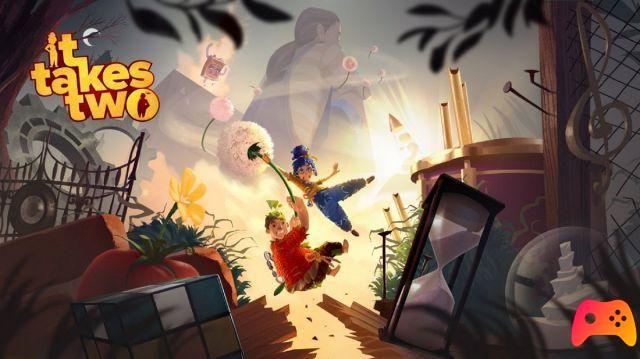 In short, if we still don't know much about Josef Fares' new game, the trophies can provide us with some more interesting clues.
BRONZE TROPHIES
Electrifying friendship: It takes two to ... torture.
Posing: Paparazzi.
Distant signals: The truth has always been out there!
See how it flies: Aim for the stars, literally.
Divorosaurus: In the face of extinction!
Lost and found: Yet? Take care of your little ones!
It's time for baby food!: Don't feed the animals! Or do it, they are adorable.
The terror of the seven seas: For a thousand scurvy! You are charming, captain!
Miniature relaxation: Let yourself be pampered and relax your nerves.
Meditation guru: You have reached a state of mind of enlightenment. Or at least some peace and quiet.
GOLD TROPHIES
Together is better: You did it! COL-LA-BO-RAN-DO!
Minigames mania: All the minigames have been discovered!
Escaped plastic: They haven't found a way out.
Bankruptcy: It was time for the reckoning.
A reckless type: Show off and die in intent.
You become artists: Isn't that cute? To put on the refrigerator.
Adventure on the rails: Chug chug!
I can't do more platforms: Demontorre? More than anything else, a viewing tower. What a view from up here!
Triangular force: Blow into your ocarina, my princess of the skies!
Fluctuating mood: Things have gotten vaguely out of hand, haven't they?
PLATINUM TROPHIES
Unbeatable couple: You are very strong, nothing can stop you!
The absence of silver trophies is not the result of our forgetfulness, but they are actually missing. It Takes Two looks very good, with an extremely interesting trailer and a graphic style worthy of an animated film. Ready to throw yourself into the funniest couples therapy there has ever been?