Simultaneously with the launch of the Nintendo Switch OLED has come the new chapter of the franchise that sees Samus Aran protagonist: Metroid dread is finally available and the MercurySteam title, as per tradition, it includes several unlockable upgrades that can pave the way for new game zones. In this guide let's find out how to find the useful Grapple Beam obtainable in the third exploration of Artaria, the first play area to explore.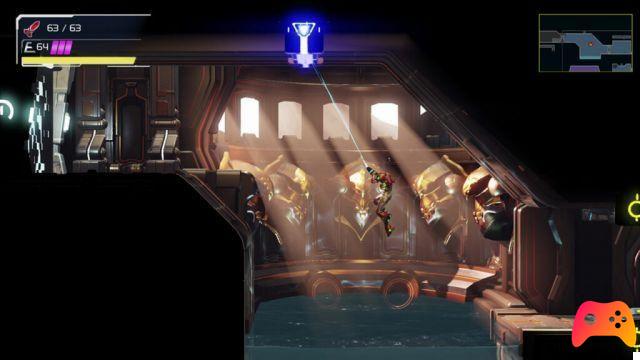 Before setting out in search of the Hook Radius, make sure you have obtained the following abilities: Morphosphere, Instant Sprint and Supercinesis. At this point we will head to the room next to the Yellow Teleportation Station and use our new skills to reach the elevated platform on the left and continue straight to the next room where we will have to climb upwards using also the Morphosphere mode along the section a well shape.
We will continue until we reach the rescue station on the right and then we will go down to the next room, as it will not be possible to go up yet, and we will open the door: on the opposite side of the room there will be one of Metroid Dread's power-ups, the Grapple Beam.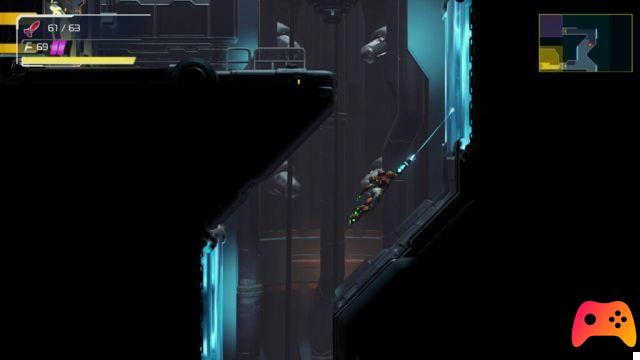 At this point we will be able to reach new areas of Metroid Dread using the Hook Radius and immediately go back to the previous section, previously inaccessible, clinging to the inclined magnetic surfaces up to reach the lift that takes you to Dairon.
► Metroid Dread is a Metroidvania-Platform type game developed by MercurySteam and published by Nintendo for Nintendo Switch, the video game was released on 08/10/2021
Metroid Dread is a beautiful game that cannot be missing from your collection: we have decided to evaluate it with a 88%, if you are interested in learning more you can read the Metroid Dread Review by Matteo Cadeddu.