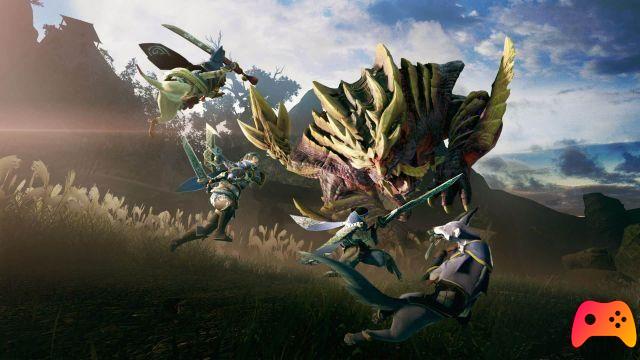 Here's how to make the most of your hunting companions during your adventure!
During his own adventure within Monster hunter rise, the new chapter of the RPG franchise of the same name that only recently landed on consoles Nintendo Switch, players will be able to be joined by various hunting companions. To fall into this category will be both friends, recruitable to face monsters in tough fights and to collect resources in separate missions, and animal-like beings, called Palamute and Companions. In this small guide we will therefore try to explain to you how to best be supported by the latter, both with different abilities and characteristics!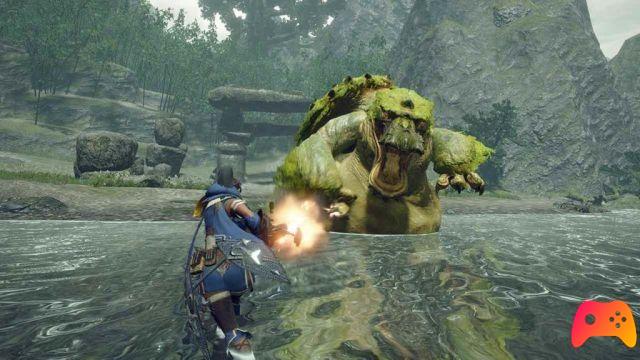 Palamute and Companions
At the beginning of your journey into the world of Monster hunter rise each player will be able to create a helper belonging to both categories available, namely Palamute and Companions. The former, in terms of aesthetic characteristics, are much more reminiscent of dogs, while the latter are similar to cats, and both will be able to support the player in single matches.
What makes the difference, however, is their "orientation": i Palamute are more oriented towards attack and movement. Their speed makes it possible to cover much greater distances in less time than walking, thanks also to their ability not to lose resistance during the race. Palamutes will also allow players to reach elevated areas much more easily by clicking on scalable vertical walls.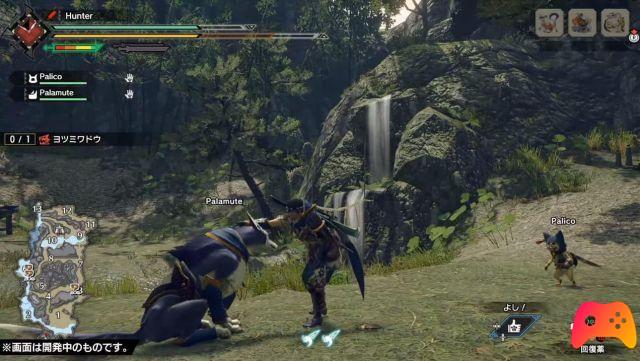 I Companions, in Monster Hunter Rise, will instead be more support oriented, which may be different according to the chosen category:
Healer: allows you to recover health;
Assist: capable of setting traps;
Combat: specialized in combat;
Bomber: capable of handling bombs;
Collection: useful for collecting quality materials.
Recruit more friends
Each player will be able to take only two friends with them at a time during the adventure, but they will still be able to recruit others at Buddy Plaza. At the latter, located in the eastern part of the village of Kamura, each user will be able to interact with the Buddy Handler and add any other friends to the list. In order to complete the process, however, it will be necessary to choose between two options which, apparently similar, are instead different from each other, namely Hire and Scout to Buddy.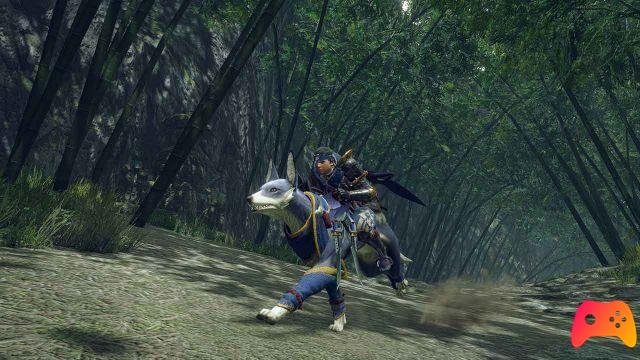 The first will give each player access to Monster hunter rise to a list of prefabricated and constantly updated Companions and Palamutes, each one that can be recruited after paying a small fee. The Scout to Buddy option will allow you to create a completely new companion or Palamute with specific characteristics / abilities, among which it will then be possible to choose your helper for each mission. The Buddy Handler, known as Lori, will also give the possibility, at any time, to recruit or fire friends, without however returning the money spent on their addition.
Missions and levels
Having friends will not only be useful in the main missions: companions and Palamutes will in fact be able to take part in missions even separately, level up, be sent to trade items and take advantage of equipment suitable for enhancing their abilities. All of these alternatives can prove extremely useful in the course of the adventure, and will be manageable in different ways. First, once you reach level 3, every hunter will have access to Meowcenaries. These are missions designed to make the most of reserve friends, sending them in groups of four along paths designed to collect specific materials. To gain access, just talk to Chief Felyne Kogarashi, who will show you a list of special routes.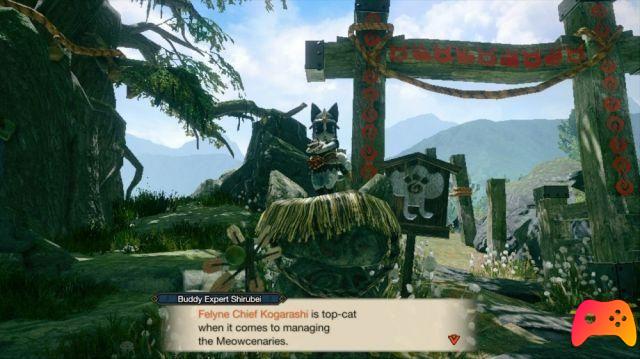 Another valid option is constituted from Argosy, which can be accessed by speaking to Rondine at Buddy Plaza. Through the latter it will in fact be possible to send one of your friends to barter items: initially this possibility will only be valid for one friend at a time but, as the adventure progresses and obtaining the appropriate submarines, it will become easier to send a greater number of them. .
Want to level up your friends but can't take them all with you on a mission? Nothing to fear, because it will be enough to bring them to the Buddy Dojo! The latter, which can only be accessed after speaking with Shirubei the Felyne in Buddy Plaza, will allow up to six friends to take part in a training of the maximum duration of a mission.
As well as the main character, friends can, in addition to being strengthened and sent on missions, also equipped with weapons and tools. To forge these components is, at the small kiosk located next to Hammon's, Buddy Smithy Kisaki, which will illustrate all the materials needed to create everything needed to reinforce companions and Palamutes.
All of these possibilities are testable in the new Monster Hunter Rise, currently available on the Nintendo Switch console.
► Monster Hunter Rise is an RPG type game developed and published by Capcom for the Nintendo Switch, the video game was released on 26/03/2021
Monster Hunter Rise is a game to own at all costs: we decided to evaluate it with a 92%, if you are interested in learning more you can read the Monster Hunter Rise Review
The best guides on Monster Hunter Rise
Monster Hunter Rise - Multiplayer Guide