How to get more expedition tickets and start multiplayer.
In Capcom's new title, Monster Hunter Stories 2: Wings of Ruin, Expedition Tickets are the extra weapon to get items, rewards and experience points more easily. Expedition tickets are a must have for finding Elder Dragon Eggs. However you will need it for all multiplayer missions. It is also the only way to participate in all post-launch content that will be added.
Tickets for expedition in Monster Hunter Stories 2: Wings of Ruin
Expedition tickets unlock around the middle of the third chapter in Loloska, when monstie expeditions become available. Unlocking is part of the main story, like the Rite of Channeling, and you don't have to do anything special to make it happen. After this point you will find shipping tickets to any Melynx Inc. location. Except at Felyne Refuge, you will find a Melynx location in each settlement. Melynx representatives are hiding in areas off the road, but if you need to play it safe to talk to one of them, you'll find one in Mahana Village. Expedition tickets cost in bottle caps and come in three varieties:
(N) Shipping ticket - 10 bottle caps
(R) Shipping ticket - 50 bottle caps
(SR) Shipping ticket - 100 bottle caps
Monstie expeditions are very convenient ways to farm new monstie and collectibles. Unlike other methods of farm experience points, these do not require direct player involvement, except for the choice of destination. Expedition tickets are also the only way to start multiplayer.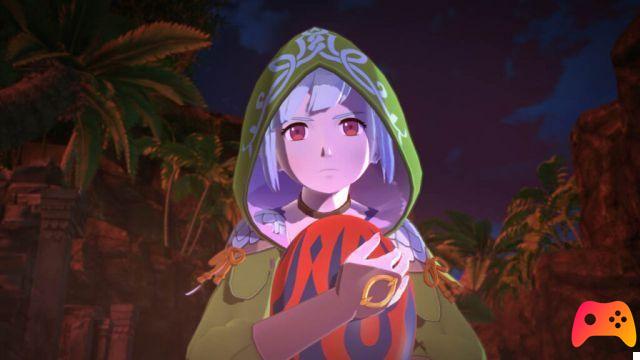 Multiplayer di Monster Hunter Stories 2: Wings of Ruin
With tickets equipped, travel to the mission bulletin board of any village to access multiplayer missions.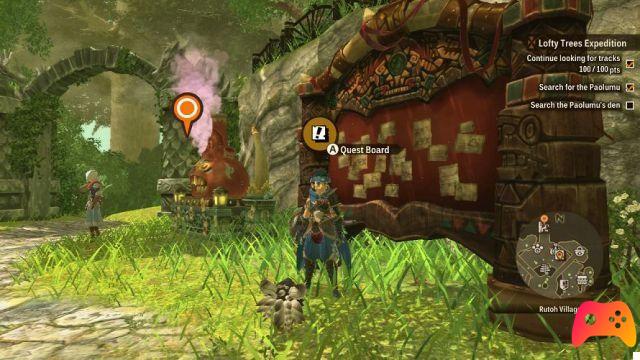 The multiplayer of the game consists of three types of missions:
Killing missions: Defeat a specific target
Test missions: Defeat the targets within a set time limit
Shipping: get as many eggs as possible
If you want to have a better chance of finding rare monsties, the expeditions are the ones that will help you in this regard. Using tickets for rare and super rare expeditions increases the chance of finding rare lairs. This is also vital for finding Elder Dragons and other rare monsters. Elder Dragons can only be found in rare high-ranking lairs. These lairs can materialize during exploration sessions or by using the Prayer Vessel. However, your chances of finding them increase with super rare shipping tickets.
Note that, despite their name, multiplayer missions also work in single player mode. In fact, the game will assign you an AI-controlled companion.
This ends our guide on how to get expedition tickets and a brief introduction to Monster Hunter Stories 2: Wings of Ruin multiplayer..
► Monster Hunter Stories 2: Wings of Ruin is an RPG-Adventure game developed and published by Capcom for PC and Nintendo Switch, the video game was released on 09/07/2021
Monster Hunter Stories 2: Wings of Ruin is a beautiful game that cannot be missing from your collection: we have decided to evaluate it with a 82%, if you are interested in learning more you can read the Monster Hunter Stories 2: Wings of Ruin review