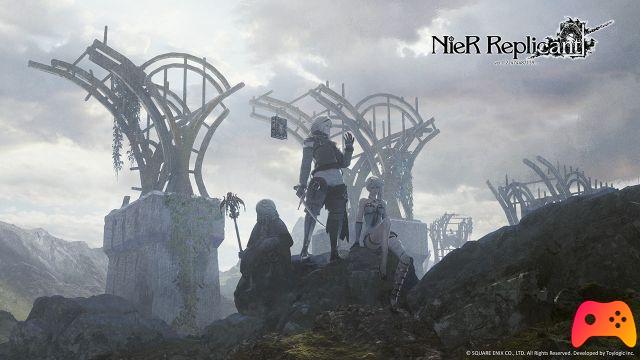 Nier Replicant ver.1.22474487139 exactly as the original boasts multiple endings, let's find out how to unlock them all
An integral part of the adventure of Nier Replicant ver.1.22474487139 is composed of multiple endings, which fill the narrative with very important subtleties and facets. To get them you will need to play a good 40% of the game multiple times, but there are a couple of additional details. In this guide we discover together how to get all the endings of Nier Replicant ver.1.22474487139. We warn you that, of course, there will be superficial spoilers such as the number of endings or specifics to obtain them, although we will not go into specifics on the events they contain.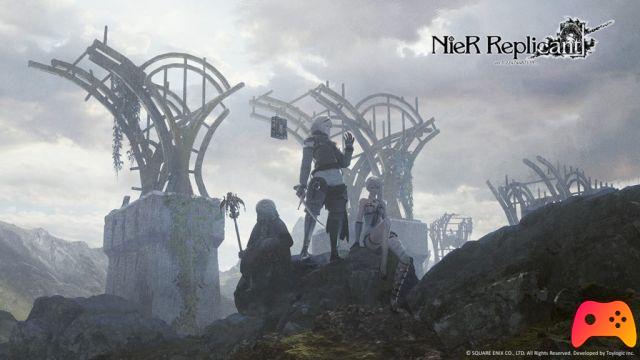 Final A - The first ending is pretty simple to get, just complete the adventure by defeating the Lord of Shadows
Final B - Reload the save from ending A, you will restart from the moment the quest starts to get the key to the castle of Shadows. Simply replay the adventure and pay attention to the countless additional dialogues and videos
Final C - Reload the save of the ending B, you will start again from the beginning of the quest for the key of the castle of the Shadows. This time, however, you will also have to collect all the weapons in the game to ensure that, after the Lord of the Shadows, there is a new boss. After defeating him you will have a multiple choice: give up your saves or kill a character. Choose to kill the character. By doing so it will then be possible to replay the quest for the key and delete the saves later.
Final D - It is obtained in the same way as the final C but with the opposite choice. We recommend making a savedata before entering the castle of Shadows and using it to make both final C and final D, so as to avoid a fundamentally useless playthrough. This ending is essential to get the E.
Final E - After clearing the save data, start a new game by choosing a different name for the protagonist. Then continue the adventure until you defeat the giant Shadow of the Nest, after that continue the game until you are asked to sacrifice the data again, say yes and you will complete this ending.
Although it requires multiple playthroughs and a lot of repeated content, we strongly recommend doing all 5 endings, even if only for the satisfying epilogue of ending E, exclusive to Nier Replicant ver.1.22474487139.
► NieR Replicant ver.1.22474487139… is an RPG-Adventure game developed by Toylogic and published by Square Enix for PC, PlayStation 4 and Xbox One, the game was released on 22/04/2021
The best guides on NieR Replicant ver.1.22474487139…
NieR Replicant ver.1.22474487139… - Gold and steel

Nier Replicant ver.1.22474487139 - Weapons Guide

Nier Replicant ver.1.22474487139 - The sword of Kainè

NieR Replicant - Trophy list