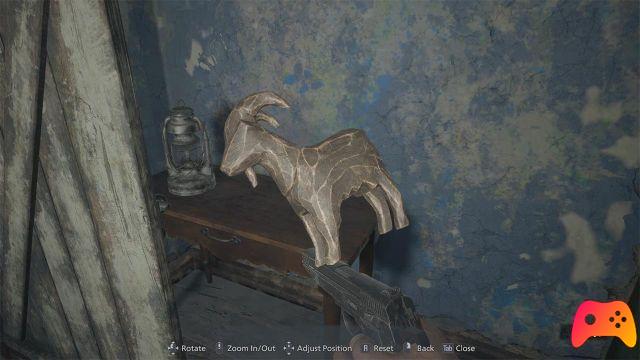 In this Capcom title guide we find out how to assemble this valuable treasure.
In Resident Evil Village we will find countless Wood Goats, collectibles that we can hit to unlock an ad hoc objective, but beyond these it will be possible to assemble a treasure called "Animal in Wood", or another nice goat that, in this case, will allow us to earn a lot of you by selling it to the Duke.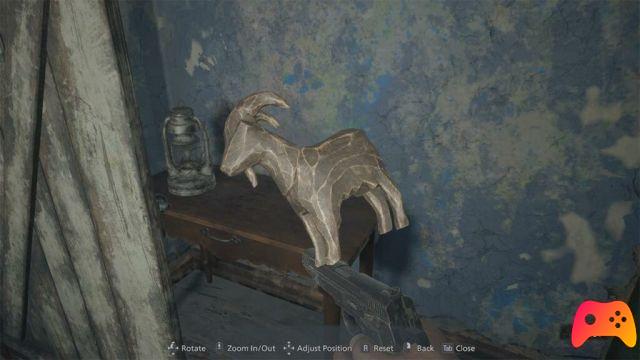 As well as other precious objects present in the Capcom title, for example the Madalina doll, this treasure will also consist of two parts: body and head. Once again it will be necessary to obtain the wheel of the well, using the Iron Key to access an otherwise inaccessible area in the Village. So, after completing the Resident Evil Village section in the Dimitrescu Castle we will be able to get the first part of the Wooden Animal treasure: the head is located inside the well next to the statue of the Warrior Virgin.
The second wooden animal tile is located inside the house to the right of the well, always near the Warrior Virgin: it will be recognizable by the presence of the destroyed tractor in front (we recommend watching the video to make the search easier, ed). Having recovered the two pieces, we are ready to assemble this Resident Evil Village treasure and sell it to the Duke to get a nice nest egg: the wooden animal will yield 15.000 lei.
► Resident Evil Village is an Adventure-type game developed and published by Capcom for PC, PlayStation 5 and Xbox Series X, it will be released in 2021
The best guides on Resident Evil Village
Resident Evil Village - Treasure Guide

Resident Evil Village: how to defeat Varcolac Alfa

Resident Evil Village - Trophy list

Resident Evil Village - Settebello Trophy Guide
Resident Evil Village: Secrets of the village demo
Resident Evil Village - Padlock Codes
Resident Evil Village - Maiden Demo Guide
Resident Evil Village: Secrets of the Castle demo
Resident Evil Village: the Master's Collection
Resident Evil Village: where to find Madalina