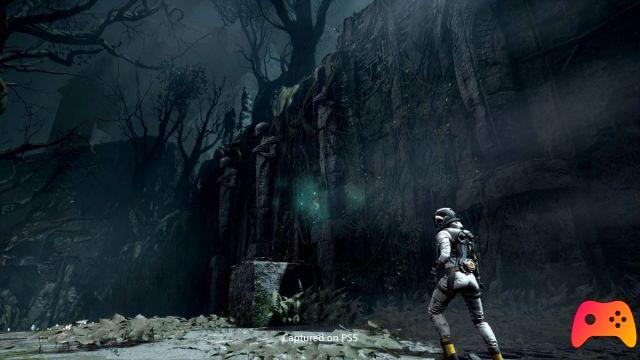 Returnal is not a simple game, but we have identified 5 tips that could help you delay the moment of your death as much as possible.
Although the concept of survival in Returnal (here you can find our review in case you missed it) is quite relative, since in one way or another death arrives sooner or later, we have decided to give you 5 tips that could surely help you while exploring Atropos.
Sword always ready
At the end of the first biome you will unlock a sort of alien lightsaber that will allow you to break barriers and collect previously inaccessible resources, but it will also be useful for hitting enemies, many of which will die with a single shot. Our first advice is therefore to use the sword often to make space between hostile creatures, especially when they will attack you all together, and it will therefore also be important to collect the various upgrades that will reduce the recharge time or increase the damage.
Combat dodge
This might seem like a trivial advice, but in fact at the beginning it is not something everyone thinks about: Selene will have a boost behind her back from the beginning of the game that allows her to make a useful sprint to reach distant platforms or to move more. quickly. However, this shot can also be used in combat because during its duration you will get an immunity that will not make you take damage from enemy bullets. You can then survive the walls of enemy laser shots by shooting through them, at this point you can take advantage of the monster's "reload" moment to attack and slaughter it with your weapon. Obviously the shot is useful even in the most difficult moments, when put on the ropes by the exaggerated number of creatures we will have to flee (and it will happen often).
Hit there!
In Returnal each creature has a weak point, which can be more or less exposed, but in any case the game will tell you this by lighting it up in red. That's the moment where you have to sink and fire every shot at that single point. By acting in this way, the enemy, in addition to suffering a high amount of damage, will be stunned by remaining helpless for a few seconds and leaving you plenty of time to give him the final blow. Knowing the weak point (mechanics similar to that of Horizon: Zero Dawn) of each creature will allow you to face each fight with more confidence.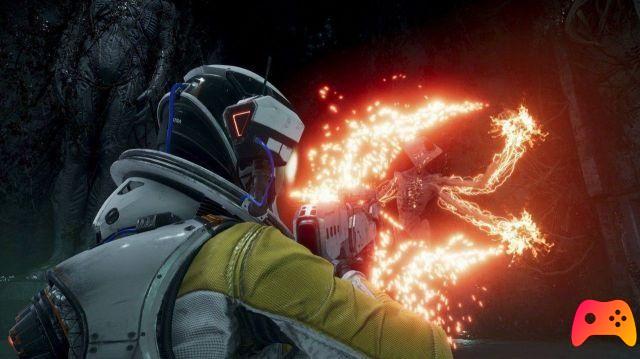 Nature is our friend
While exploring Atropos you will encounter different types of plants that can be destroyed simply by walking over them. This can give you great satisfaction as there is a (often minimal) possibility of dropping useful resources to continue: parasites, obolites, resin ... Our advice is therefore to, even if it looks ugly, destroy every plant you find in search of some item you might need.
There is no shame in running away
As we have already said before, you will often find yourself having to escape from thorny situations, so our advice is to do it without creating problems, indeed. If you find some fights useless because maybe you already have your favorite weapon at a high enough level, all life long, enough oboliti, there is nothing that forces you to fight, you will only risk losing life or even dying. You can find yourself stuck in clashes even by visiting the secondary rooms but even here (if the room does not go into lockdown) our advice is to avoid the battle unless the reward is really important.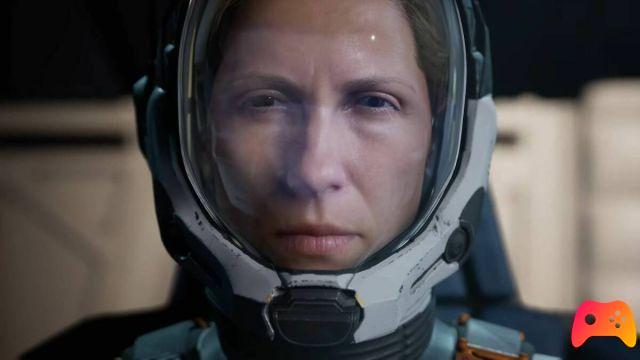 We have reached the end of this guide, we hope that the 5 tips will be useful to you during your adventure and we wish you good luck, you will need it. We remind you that at the top of this guide you will also find our review of the Housemarque title in case you are still undecided whether to buy it or not.
► Returnal is a Shooter type game developed by Housemarque and published by Sony Interactive Entertainment for PlayStation 5, the video game was released on 30/04/2021
The best guides on Returnal
Returnal - How to unlock the secret ending

Returnal - How to unlock all of Selene's suits

Returnal - Trophy list