There are millions of games available on Google Play, but only a few can rise as the best games of the year at the Google Play Awards. However, in this article we will not look so much at quality but quantity, revealing what they are, so far, the most downloaded games in history of the Android application store.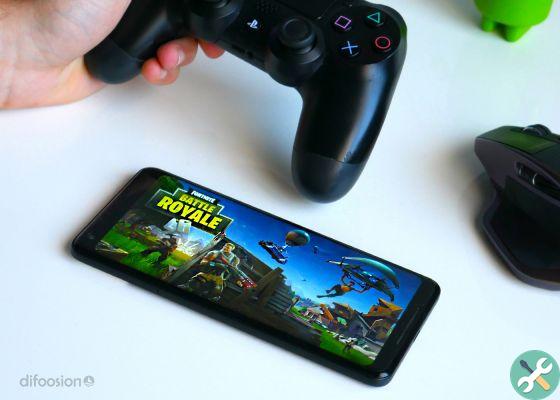 We do this thanks to TheTool which, with its new Spy Downloads tool, can analyze the downloads of any app or game. To start off well, from TheTool have used this service to find out which are the most successful games on the Play Store so far. Be careful, because the top 10 has a surprise hitting Pokémon GO.
The 25 most downloaded games from Google Play
Analyzing the data of all the applications on Google Play, TheTool has created an infographic that collects the 25 most downloaded games in the history of Google Play. Can you guess which one is first? Are any of your favorite games in the top 5? Don't wait any longer, we show you the infographic created by TheTool.

Exact, Subway Surfers is the most downloaded game on Google Play, with 1.352.609.412 downloads so far TheTool has used its Spy Downloads. The famous Candy Crush Saga, My Talking Tom, Pou and Temple Run 2 could not be missing in this top 5, which also accumulates billions of downloads in the application store.
As for the top 10, we miss the presence of a game that became a worldwide phenomenon a few summers ago, Pokémon GO. You have to go down to 18th position in the list to find The Pokémon Company app, which has been downloaded approximately 340.614.610 since its launch.
Subsequently, let's analyze each game one by one which makes up this list of the most downloaded from Google Play. Also, we accompany it with its download links for Android, in case you dare to try these successful apps and start being part of their billions of downloads.
1° – Subway Surfers
So far more than 1.352.609.412 users have tried Subway Surfers, the first game to reach one billion downloads on Google Play. Take on the role of Jack for dodge the dangerous trains, the surly inspector and his dog with the surfboard.
2° – Candy Crush Saga
We can add little about this phenomenon, which accumulates 937.246.732 downloads on Google Play. In this skill game you will have to swap and combine candies to pass the levels, which will increase in difficulty as you progress.
3rd - My Talking Tom
Tom is a virtual pet that you need to take care of to keep him happy and healthy. This game, which itself has several minigames, already has 751,901.084 downloads in the app store.
4 ° - Pou
We all know Pou, an alien pet of which we must take care of so that it grows in the right way. Plus, you can play minigames and customize Pou with different outfits, hats and glasses. With 692.163.902 downloads, this game is the fourth most downloaded game ever.
5 ° - Race to the temple 2
Escape the cursed idol as you advance through cliffs, mines and forests that hide many dangers. The second part of Temple Run, with 691.877.245 downloads, is a user favorite.
6th - Uphill race
Car games are also a big hit on Google Play. Hill Climb Racing is a good example of this as, with 602,558,097 downloads, it is the sixth most downloaded game in the store. Get behind the wheel for fun with the fast uphill runs, for which you can even customize your vehicle.
7th - Clash of clans
Build your village e create the best army to face the your enemies in epic wars that you can share with users from other parts of the world. With 556.877.846 downloads, Clash of Clans ranks perfectly in the top 10 of the most downloaded games on Google Play.
8th - Pool with 8 balls
8 Ball Pool is a game of billiards which allows you to compete with your friends or with users from any part of the planet. This is just one of the details that has attracted millions of users, adding over 545 million downloads on Android.
9th - My talking Angela
Also the female version of My Talking Tom is a hit on Google Play and is about to hit 500 million downloads. Likewise, you'll have to take care of Angela, who you can customize with different accessories.
10th - Race to the temple
The first part of Temple Run, with over 466 million downloads, closes the top 10 of the most downloaded games on Google Play. As in the sequel, you will have to escape through the temple avoiding obstacles that won't make things easy for you.
11th - Minion Rush: Official Despicable Me game
Jump and slide to avoid obstacles while you control a cute Minion, with which you will have to advance through a path full of obstacles. This game, based on the movie Gru: My Favorite Villain, now has more than 447 million downloads.
12th - Angry Birds Classic
An Angry Birds game could not be missing from this list, the birds you need to throw against the pigs who have stolen their eggs. So far, the classic version of the game has amassed more than 444 million downloads.
13 - Garena Free Fire: Spooky night
Since its launch, this game has accumulated 436.761.803 downloads. To win you will have to face 49 other players you have been with abandoned on a desert island.
14 - Fruit Ninja
Cut the fruit as quickly as possible possible is your main goal in Fruit Ninja, a game that ranks 14th on the list with 436.476.664 downloads.
15th - Piano Tiles 2
Already a few months ago we warned that Piano Tiles 2 was one of the most addicting games for Android. This is confirmed by the more than 389 million downloads of a game in which yes they play the piano keys with extreme skill.
16 – Slither.io
This game, starring snakes like the mythical Snake, consists in avoiding clashing with the rest of the players that appear on the screen. With over 386 million downloads, Slither.io is the 16th most downloaded game ever.
17 – Candy Crush Soda Saga
The Soda version of the legendary candy saga repeated the success of its predecessor with 349.993.782 downloads. In this game you will be able to enjoy more original candies and more combinations divine to pass the levels.
18 – Pokémon GO
As we mentioned earlier, the distant location of Pokémon GO in the list is amazing. If you are already tired of going out on the street to catch these little creatures, you can look for new options in the best Pokémon games for Android.
19 - Talking Tom
The most talkative Tom reappears on the list with Talking Tom, a game you can do tell Tom what to repeat with her funny voice. More than 337 million users have downloaded it, will you do it too?
20 – Clash Royale
The Clash of Clans sequel follows the path of its predecessor and appears in the list of most downloaded games with 336.310.939 downloads. On this occasion you will have to prove your ability to destroy rival armies creating the best clan for battle.
21 – Dr. Driving
Do you think you are the best in this car game? Time to prove it with Dr. Driving, with over 335 million downloads.
22 ° - Helix jump
Skillfully move your mobile screen for prevent the ball from touching the risk areas. If they do, the game will end and you will have to start over. Here's how Helix Jump works, in the 22nd number of most downloaded games on Google Play, surpassing 325 million downloads.
23 – Sniper 3D Gun Shooter
Shooting games have a place on this list again with Sniper 3D Gun Shooter where, as you can imagine, you will have to use the gun to get rid of all your enemies. This has been done by the more than 323 million users who have already downloaded it from Google Play.
24 – Zombie Tsunami
Take responsibility for a zombie horde for transform all the people you meet in one of yours. This is the main focus of Zombie Tsunami, with over 306 million downloads in the app store.
25 - Plants against. zombies
The most famous zombie game for Android is responsible for closing the list of the most downloaded on Google Play. With over 295 million downloads, in the free version of Plants vs. Zombies you will have to use all the tools you have at your disposal for destroy the zombie horde that is getting closer little by little.
So far the list of the most downloaded games in the history of Google Play provided by TheTool platform. Do you miss someone? Do you think there are some games without the quality necessary to be in such an important ranking? We read your comments right after reminding you that you can find games similar to your favorites with a simple trick.