Playing video games is one of the most popular activities in the world. Become much more than a short-lived medium of entertainment, better than websites for relaxing and reducing stress.
Today it is known as one of the best entertainment activities in the world. And if we were to talk about games, we could not name all those that exist today.
Although a group of 4chan users have compiled an alphabetical list of games (including several for PC), with a total of 91.736 different video game titles, we could say that there are still many other video games developed.
The shooters
Now, today, we are going to talk about a specific genre, namely FPS (or First Person Shooter) games, one of the game types preferred by the gamer community.
Those Overwatch-like games, where the action is intense, the one where you have to blast your way with bullets to defeat your opponents and advance in each game, the shooters.
Shooting games offline or online?
This is a question that generates controversy among groups of FPS fanatic players. It is certainly very difficult to say which of the two modes is better, though each has advantages that the other does not.
Offline shooter
In addition to offering you long hours of intense battles, offline shooters are games that they do not need to receive any type of internet connection, most of them have little stories accompanied by lots of NPCs to destroy.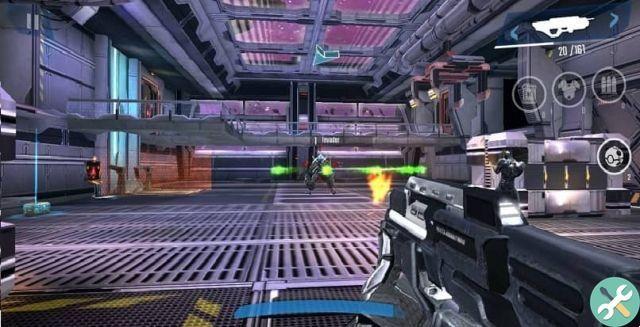 NOVA Legacy
This title is in tops the list of best offline FPS for mobile phones, its fame is due to its magnificent quality of graphics, visual details and the best thing is that downloading it from the Play Store is free.
It has its own story set on a futuristic plane. Besides that, you can fight against other players in its multiplayer mode, your character and your weapons to be even stronger in battle.
FPS OPS Commando Strike
If you like first person shooters in stile Counter Strike, this game is for you. He faces the opposing side with bullets and dominates the leaderboard proving to be the best player.
Demonic explosion
Demon Blast is a totally offline FPS with touches of classic RPGs inspired by the classic Doom game and similar episodes like Wolfenstein and Quake from the 90s. In Demon Blast you have to make your way through mazes fighting waves of demons that fill them with blasts.
Shooters online
In most cases of online games, you join a server with other players from anywhere in the world in the games you need to shoot together or against experienced players, nothing like the enemy robots you can find in offline games.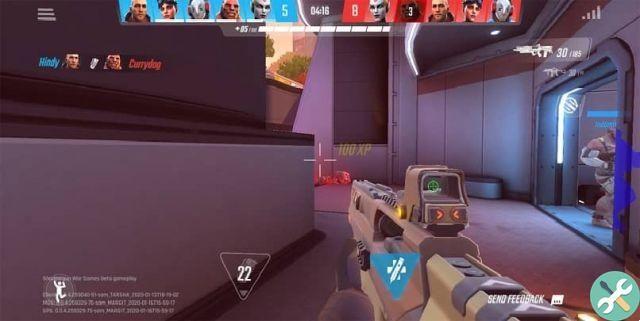 Call of Duty: Mobile
Every good player has played at least one of the Call of Duty series titles on PC, but now they brought entertainment to your fingertips. Now you can shoot yourself against other players in the games Call of Duty: Mobile has for you and show the world that you are made to win!
Modern combat against
This fantastic FPS is one that ensures you moments full of intense battles with excellent graphics in an elaborate futuristic environment. Modern Combat Versus is based on 4v4 team battles. You can also form your own team and play with players from anywhere in the world.
Shadowgun Legends
Shadowgun Legends has been one of the most popular online first person shooter games for several years. In this game you can be under the skin of various enemy alien fighting heroes.
You can choose to fight in campaign mode against robots in offline mode or fight and have intense battles against experienced players from all over the world in online multiplayer mode.
Now that you know what some of the best offline and online first person shooter games are, what are you waiting for to join the intense battles that each of them offers you and prove yourself. be the best of all?