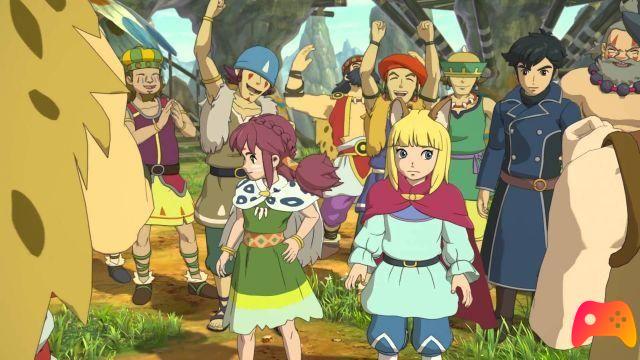 Ni no Kuni II: Revenant Kingdom Prince's Edition on Nintendo Switch
Originally published in 2018 on PlayStation 4 e PC, Ni No Kuni II transports the player to a wonderful fairytale world. The plot sees the young Evan stripped of his powers as king, founding a new kingdom with the sole purpose of eliminating the dark forces and restoring peace among the inhabitants.
After the arrival of the first and timeless chapter, the ESRB has classified Ni no Kuni II: Revenant Kingdom Prince's Edition for Nintendo Switch. Bandai Namco has not currently announced the title on consoles Nintendo, but the classification by the body leaves no doubts on the landing of the title on the aforementioned console. The upcoming edition on Nintendo Switch includes all post-launch content including Season Pass expansions.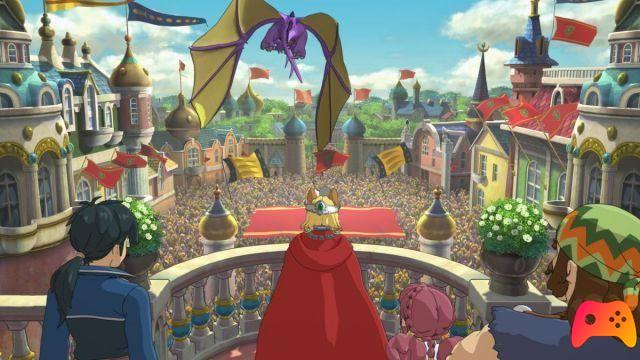 Although Ni No Kuni II did not get the success of the first chapter, the sequel to the rolistic title Bandai Namco - Level-5 on our pages got an excellent score, we invite you to read our review
clicking here
.
► Ni No Kuni II: The Destiny of a Kingdom is a JRPG type game developed by Level 5 and published by Bandai Namco for PC and PlayStation 4, the video game was released on 23/03/2018
Ni No Kuni II: The Destiny of a Kingdom is a beautiful game that cannot be missing from your collection: we have decided to evaluate it with a 85%, if you are interested in learning more you can read the Review of Ni No Kuni II: The Destiny of a Kingdom