The Pokémon Company International announced the new fighting styles gameplay mechanic for the Pokémon Trading Card Game. Inspired by the Pokémon Sword and Pokémon Shield video games, the mechanics of the fighting styles feature the Single Strike style, designed to deliver powerful attacks capable of knocking out the opponent in a single turn, and the Quick Strike style, characterized by tactical attacks and stealthy with which to attack the opponent when he least expects it.

Any Pokémon in the TCG can have a fighting style: red or blue colored cards that characterize, respectively, the Single Hit or Quick Hit cards. In addition, the Single Strike and Quick Strike cards are also available in the form of Trainer and Energy cards, perfect for helping Pokémon with that particular fighting style and for building a Single Strike or Quick Strike deck.
In the new expansion Sword and Shield - Fighting Styles published by The Pokémon Company International, Trainers will be able to collect, trade and play cards from the two fighting styles such as Urshifu Single Shot-V, Urshifu Multi-Shot-V, Tyranitar-V Single Shot, and Empoleon-V Quick Shot. Additionally, Trainers will also find Urshifu Single-Shot-VMAX and Urshifu Multi-Shot-VMAX in their Gigamax forms, just like in the Lonely Island of Armor Expansion Pass from video games. Pokémon Sword and Shield Pokémon.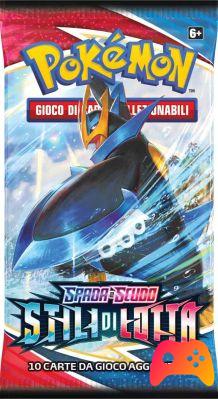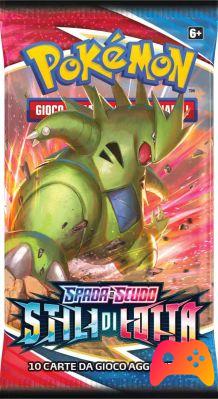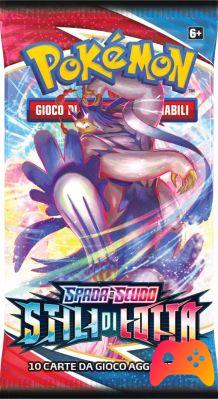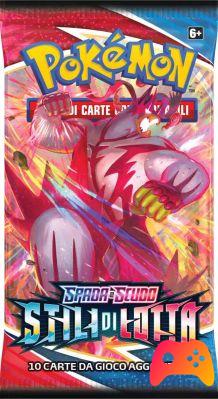 The Sword and Shield - Fighting Styles expansion will contain booster packs, a Star Trainer set and special collections:
60 Fighting Style cards.
12 Pokémon-V and 16 full-length Pokémon-V.
6 Pokémon-VMAX.
19 Trainer cards and six full-length Aid cards.
2 new Special Energy cards.
More information on the site.
► Pokémon Trading Card Game is a turn-based strategy game developed and published by The Pokémon Company International for Android, iOS, Mac and PC, the video game was released on 24/03/2011 The version for PC came out on 15/05/2012