In Call of Duty: Mobile Multiplayer, players have the ability to select in Weapons the 3 perks they want to take with them to acquire features that help them during matches. These are divided into 3 colors, green, red and blue, and in each of these categories you can find different license plates that offer different advantages.
It should be noted that they are all useful and it also depends on the way you play, but there are some perfect for any occasion and for this reason many users of the game choose them before others. Next, we leave you with each of them and the reasons why you should use them.
Fast recovery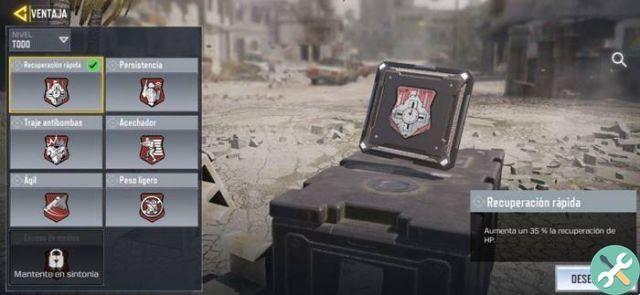 Call of Duty: Mobile - Quick Recovery Advantage
Rapid Recovery is perfect for those who want to be more resilient in combat, after taking damage, this advantage it will increase your health recovery of 35%. This is certainly very good for surviving the attacks of different enemies.
Excess of means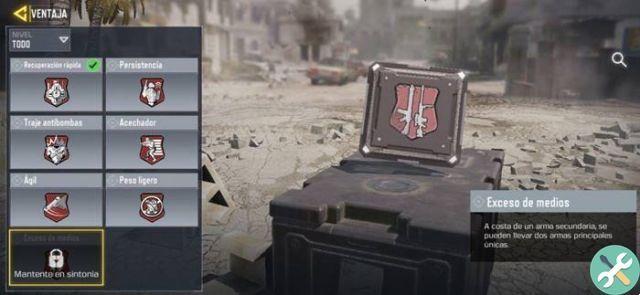 Call of Duty: Mobile - Excess multimedia benefit
Of the red perks, this is the hardest to get, but once you get it it's worth carrying with you at all times. This allows you to carry two unique main weapons, that is, you can carry two assault weapons, a sniper and an assault weapon and this type of equipment. Normally, what you can carry as a secondary are pistols or missile launchers, so swapping it for a primary weapon gives you a big advantage.
Splinter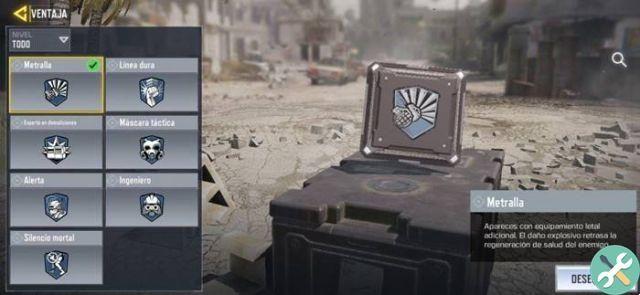 Call of Duty: Mobile - Shrapnel Advantage
Cluster bombs can become very effective weapons if you know how to use them, and if you already do, then the Shrapnel perk is perfect for you. With this skill it is possible to carry two explosive bombs plus the secondary smoke or blinding, and even delaying the recovery of the enemy for a certain time. It is a very effective advantage, especially when using pumps such as
hard line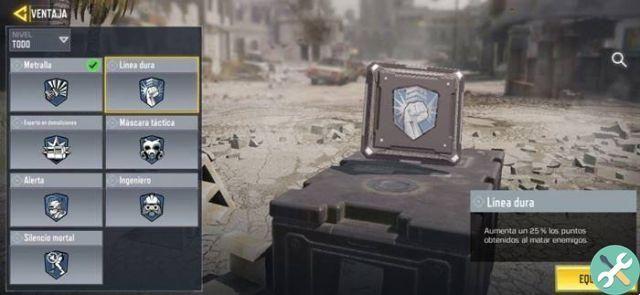 Call of Duty: Mobile - Hardline Advantage
Game points are everything, as they determine how good you have been at the game and give you experience to rank up and thus be able to earn rewards. Hard Line offers you the possibility of earn 25% more points taking out the enemies, which ultimately adds a good amount to have a better chance of becoming the MVP.
Quick solution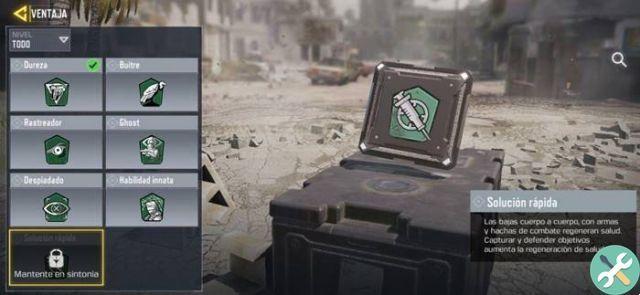 Call of Duty: Mobile - Quick Fix Advantage
Quick Fix is ​​another advantage that will give you more stamina in combat, because by taking melee kills, with axes or defending targets in some MP modes, you can increase la regeneration of the health in abundance. This will make it much more difficult to take out when facing enemies.
Hardness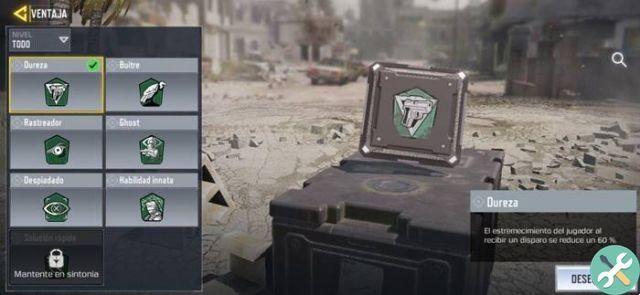 Call of Duty: Mobile - Ruggedness Advantage
When you are shot, the screen tends to turn a little red along the edges and it is more difficult to react to situations that arise. To avoid this and be much faster when attacking, you can use Stamina, which reduces you by 60% of shock when vieni hit it.