How to get started in ARK Survival Evolved?
In every survival game we will find adventures, where we will have to face different activities, and in ARK Survival Evolved there is no exception. can make use of certain skills, to hunt, to feed you, to collect some useful items, to build shelters to survive.
To gain experience you can start playing alone or alone, while later joining the adventure with other game teams. Now we show you how to start playing, please note that the game although it is in Spanish, in some cases it is in basic English.
Start of the game
Here we give you a practical and simple guide on what you need to get started and advance in your prehistoric survival game.
Create the character: You can design it according to your preference, choose its gender and appearance, you can create and use only one character at a time. Give it a convenient name and size for its visibility, make sure what you choose is what you want and then you won't be able to change it.
Level Up: As simple as an activity may seem, it will level you up, for example, at first you will be asked to create a peak. You do this by looking for a stone on the ground, looking for wood and straw from a tree by hitting repeatedly.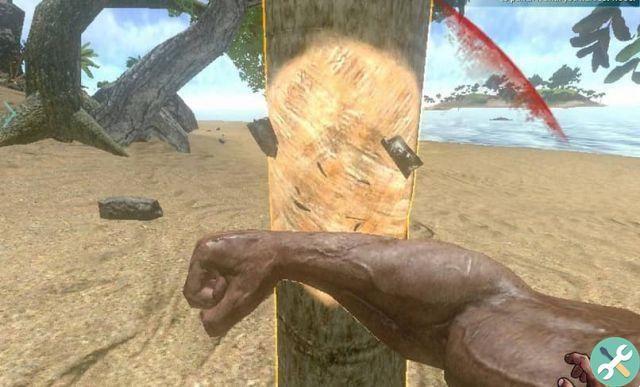 Record and Inventory: As you perform the actions, messages corresponding to the activity will appear on the screen, as the accumulated level points. When you want to spend points, open your character file and you will see the stat options, these will help you level up.
Survival tools: After crafting the Stone Pickaxe, you will have the opportunity to unlock and craft other tools. To do this, go to Unlock Enegrams and in the inventory you will see the availability and resources to build the equipment to defend yourself and add it to the inventory.
Food: Your hunger level will be shown on the screen if you don't eat, then you have to look for and consume some berries. But if that's not enough, then you should look for Dodos for food, they are easy prey, just a few hits.
hydration: you can get it by going wherever you find water, you can fill a bottle from your inventory or just drink water directly.
Refuge: After collecting basic resources, you can go to a suitable place out of harm's way to build your shelter. Light a small fire and a place to sleep, while earning achievements and rewards, and later improve shelter building.
Try playing solo
Playing alone gives you the advantage of being able to select all the skills in the game, make changes and reach all the level trophies. At first, in the basic settings select a single player and you can change the level of difficulty, aging and more, without the pressure of the group.
Know what the character's abilities are
Regardless of where you download and play ARK Survival Evolved, whether from PC, Xbox or PS4, they are the same options but not the same controls. The ones we mention below are the actions your character can do as you progress through the game.
Move anywhere, forward, backward and to the sides.
Run.
Dodge, crouch or hide.
Jump.
Defend or attack in melee.
Shoot or throw attack objects.
Useful tips for beginners
You must be aware of the following disadvantages of the character, remember that this will have a negative effect until death.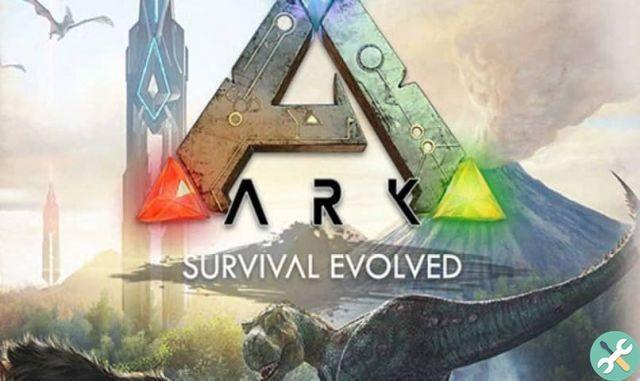 You can get sick, injured, or even immerse yourself in water compromising your oxygenation.
Running, jumping or fighting wears you out.
If you don't eat, you could starve.
He dehydrates naturally, he takes care of always have water.
We hope this information helped you see how to launch the most popular prehistoric video game and get the game's trophies.