It is always necessary have proof of our progress in Minecraft and be able to share it with our friends so they can believe it. But we don't know for what strange reason, the location of this file becomes a bit elusive. And there are many who can spend up to hours looking for screenshots which is why we have created this tutorial.
One of the features that most attracts users is that they always find different ways to carry out an activity. And this case may not be the exception, we will show you several methods that will help you spot the screenshot. It is also interesting to know how to install Mod in Minecraft on different platforms, such as Mac, Android, Windows, etc.
Where are the screenshots I take in Minecraft saved on my PC?
To get started, we'll show you how to find a screenshot you've taken on a Windows computer. To do this, when we are playing save and exit the game, so that you can search for the screenshot. Which will be saved in a specific file on your PC.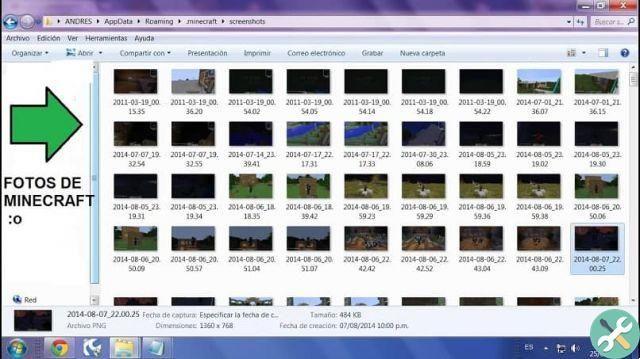 The next step will be to find the folder, to do this we will use the keyboard shortcuts and press the Win + S key, but if you prefer you can also use the Run application to find the folder with the name %appdata% and then press the Enter key. Here you will find a folder that will allow you to enter the directory of Minecraft, this is roaming.
Now you have to find and select the folder which is called Minecraft, while inside, look in the following directory for the folder of screenshot. What is the folder we are looking for and where you will find the screenshots you have taken so far. To give you faster access to this folder you can create a shortcut.
Where are the screenshots I take in Minecraft saved on my Mac?
The steps that we are going to carry out later are almost identical to those that have been performed on computers with a Windows operating system. Just change the terminology and then we'll tell you how to proceed.
First of all, go to Finder and open it, now follow the following path so that you can log in. MacintoshHD / User / enter your username / Library / Application / Minecraft / Screenshots. Folders are now hidden by default, so you'll need to change this to be able to see them.
If this is the case that you cannot find the Minecraft folder, it is because it is hidden, so you have to follow the steps below. Go to the Terminal application, to do this go to Applications / Utilities. When the file opens, enter the following defaults writecom.apple.finderaplleshowallfiles TRUE.
The application will close the Finder for the changes just made to take effect. If it doesn't work, write instead TRUE CODE you should write YES. Now you can follow the path we suggested earlier and find the Minecraft folder. Then look for the screenshots folder, which you can now see and access.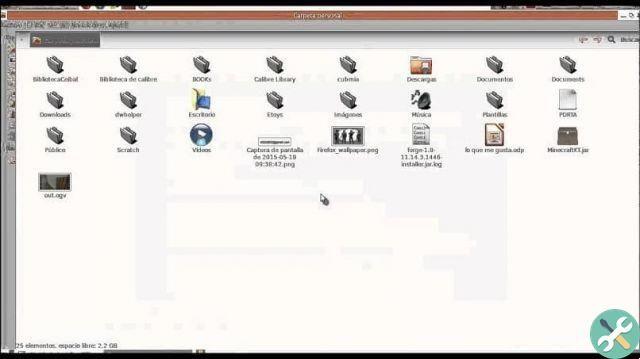 And in this way we have shown you the way to find your screenshots in operating systems most popular, such as Windows and Mac OS.
So you already knew a new trick to use in your game, but maybe you like knowing how to make a secret or automatic door. And in simple steps you already know what to do to know where the screenshots I make in Minecraft on my PC are saved.