Possible Reasons Why Minecraft Won't Let Me Play Online - Here's the answer
The first thing you need to keep in mind to answer the question Why doesn't Minecraft let me play online or multiplayer? , is that there can be many reasons that cause this problem and it also depends on the version of Minecraft you are using (PC, Xbox or mobile). For this reason, today we will try to explain a solution for each error in the respective versions, by posting the most recommended ones in the official forums of the gaming community.
Firewall blocked
The reason you can't access multiplayer in Minecraft may be the firewall on your PC, which is configured to restrict other connections , in order to protect your information. To disable it, you just have to go to the top of your computer, look for the settings and enter Windows security. Once here see the Firewall option and select disable. After this you can play without problems.
Network failures
If you do not have a stable connection, it is normal that you cannot join the game servers or play with your friends. Make sure you have a good connection before trying, if your network provider is not that good then simply close other windows that may be eating up bandwidth.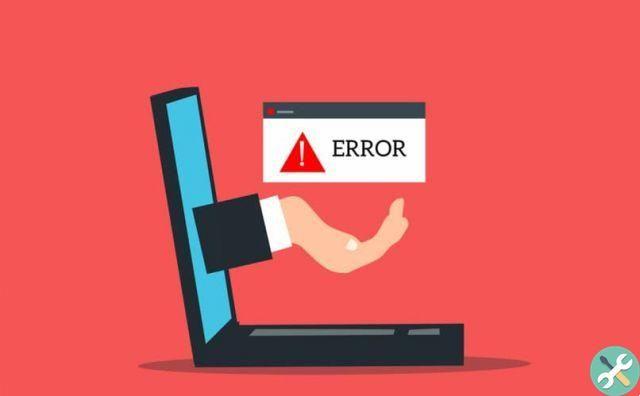 obsolete system
If you have one version of the Windows operating system on your computer too old , this is a big drawback both for playing online and for any other aspect of its development, due to the constant updates within the platform. It is recommended that you have a more or less recent version of Windows to fully enjoy the game.
Error Solutions "Minecraft won't let me play online or multiplayer"
If you want to play Minecraft with your friends, or just join a server for make the experience more fun , but when you try, the platform just buggy or never charges, don't worry, in this article we explain the reason for the failures and how to fix them in a few minutes.
Add your friend again
If what you want is to play with a particular friend, but you don't know how to invite him into your world. The first thing you should do is sign in with your Microsoft account , then you need to locate your friend's 'Nick name' in the game, then select and invite.
Enable the multiplayer option
An important aspect that you should take into account is multiplayer enabled in your account, if it is disabled you will not be able to access any server or invite friends. To activate this option you just have to go to your account settings, select "multiplayer" and tap the button next to it.
Update Minecraft to the latest version
Is very important keep an updated version of the game , as the platform adds details about the servers that are no longer readable in previous versions. What could be the reason for the connection problem.
Disable Windows Firewall
Go to the configuration of your computer, go to 'Windows Security' and when you see 'Firewall' just disable, having the Firewall blocked makes it difficult to connect multiplayer in some games, in order to protect your information.
Use a VPN
Many times some servers are not available in some regions of the world, to be able to access them is just download a VPN client to your phone or computer , select the region from which you want to connect and voila, you will be able to access the blocked servers in your country.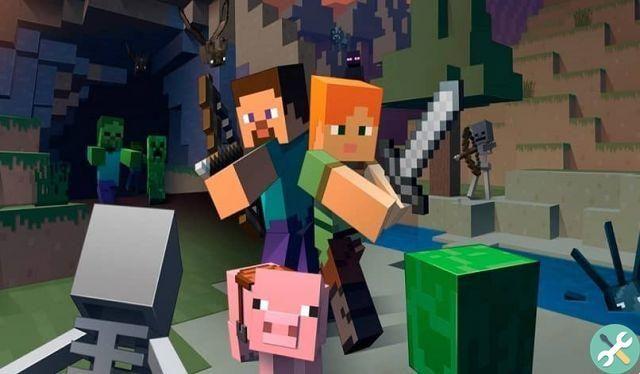 Minecraft per PC
In the case of the game version of Mojang for PC, it is very unlikely that you will get an error when trying to play multiplayer or with two or more people, however, it can also happen and it is for the following:
If you are a pirate player or your version is not Premium, you will not have access to the Premium servers of the game has, so if you are trying to access it it is obvious that it will be impossible.
Being Premium and having the error, the problem is likely to be hosted on the game or Mojang servers (this happens very often), so you have to just wait for them to fix it.
It could also be that the distance between the router, the PBX and the server is too great, which makes you have a very high PING and the server response time runs out before you can enter it.
To solve this problem you need to change the connection or consult the game company for solutions. And finally, in case none of the above conditions apply to you, try updating the game to the new version along with java or deleting and uninstalling the game, as it may be a corrupt file.
Minecraft for mobile
If you're having trouble with your phone version of the game, it's most likely a problem with Microsoft or Xbox Live servers, so you won't be able to fix it.
However, you can try changing your passcode on Minecraft.net. This solution is for when I can't log into Minecraft but it can also be effective when playing online. Also try clearing the application cache, for that go to "Settings" inside the phone, then on "Application manager", search for the game and press the «Clear cache» button.
Minecraft per Xbox
To finish answering the question, why doesn't minecraft let me play online or multiplayer? , we must now talk about the console version. If your problem is with Xbox, you should know that it can be a problem in servers as well as others, in this case of Xbox Live (however, instead of watching, you should be looking for how to access Xbox Live if I can't log in? ).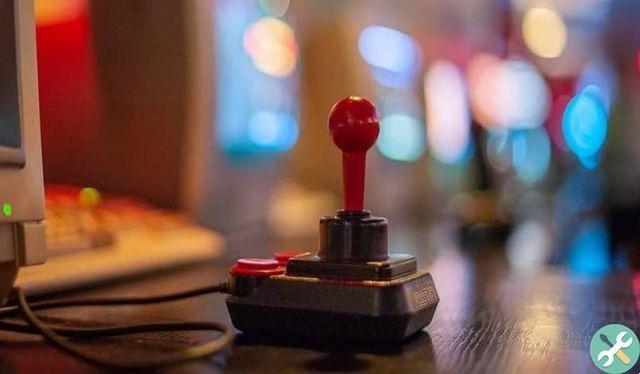 But, if what it seems to you is that the error is due to your account privacy settings (which is the most common). Then do the following:
Go to xbox.com on your PC and log in, when you are inside select your gamertag, then press the button "Other options" and then "Xbox Settings". Choose the section "Online security and privacy", within this you choose the options "Xbox one / Windows 10 online safety" or » Privacy «.
We modify and update the configuration by enabling everything and then click on » Save ". This should fix the problem. You can also change your date of birth and change it to an adult if you are a child (this can only be done from the guardian's account).
With the latter thing , the question has been answered Why doesn't Minecraft let me play online or multiplayer? In case that doesn't resolve, call the Xbox support number that appears on this page (which is the most recommended in all forums).