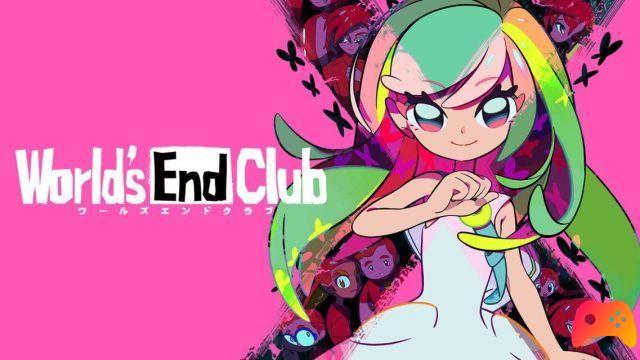 In the initial stages of World's End Club we will be faced with a puzzle in which we will have to decipher a 6-digit code, let's find out how to solve it.
During the opening sections of World's End Club the protagonists will participate in an elimination death game; they will have to try to eliminate each other in order to reach a specific goal that they are not aware of. In the middle of the various platform parts that will have to be faced during the game, there will be an important puzzle in which, starting from a digit, it will be necessary to decipher a 6-number code.
In this short guide we will look at how to get through this first World's End Club puzzle and crack the 6-digit code!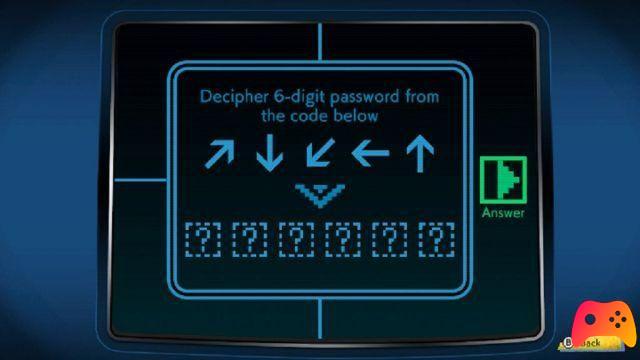 The elements at our disposal to solve the puzzle are 2: the number 5 as the first digit of the code and the arrows placed at the top of the numeric keypad. The solution is very simple and more basic than you might think. Starting from number 5 you will need to follow the arrows to find the next digits. From the center, going up to the right you will enter 9, then going down the 6, moving down to the left the 2, then the 1 to the left and the 4 above it.
The code is therefore: 5-9-6-2-1-4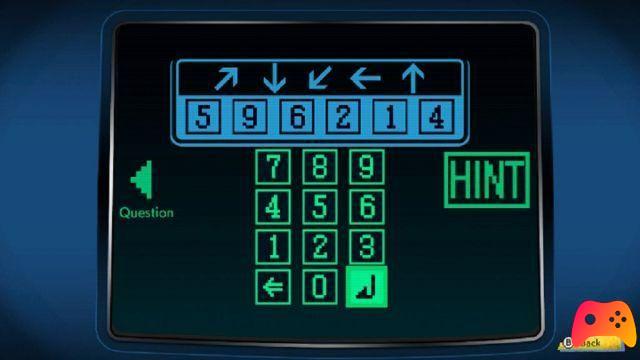 In this way you will have deciphered the 6-digit code of World's End Club!
Once you have cracked the code you will be at the final section of the death game and the game will only ask you to complete some simple platform sections before the conclusion of the first chapter. This is also where the free demo, available for Nintendo Switch, comes to its conclusion.
► World's End Club is a Puzzle-type game developed by Too Kyo Games Grounding Inc. and published by Nippon Ichi for Nintendo Switch, the video game was released on 28/05/2021
World's End Club is a game that we recommend only to true fans of the genre: we have decided to evaluate it with a 50%, if you are interested in learning more you can read the World's End Club Review
The best guides on World's End Club