Hunting for Dinosaurs
Released on June 1st on PlayStation 4, Xbox One, Nintendo Switch and PC, we are ready to release the Carnivores: Dinosaur Hunt trophy list. Developed by Digital Dreams Entertainment, Carnivores: Dinosaur Hunt is a reboot version of the first-person dinosaur hunting simulator released in 2015 on PC titled Dinosaur Hunter Reborn.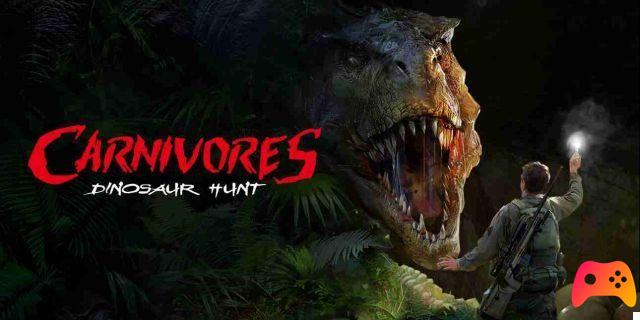 The title on PlayStation 4 offers 8 bronze, three silver and one gold cups, sadly, for trophy collectors the coveted platinum trophy is missing. Below we see the trophy list.
BRONZE TROPHIES
Sniper Rifle Mastery
Hunt 10 dinosaurs with one shot, using the sniper rifle.

Rifle mastery
Hunt a dinosaur with a single shot within 110 meters.
Pistol Mastery
Hunt 3 Ceratosaurus using the pistol.
Ack-Ack
Hunt the Pteranodon using the crossbow.
Heartbreaker
Hunt 25 dinosaurs using one shot.
Big game hunter
Score more than 500 points with confirmed kill.
Private Museum
Complete the trophy room.
First encounter
Confirm the first kill.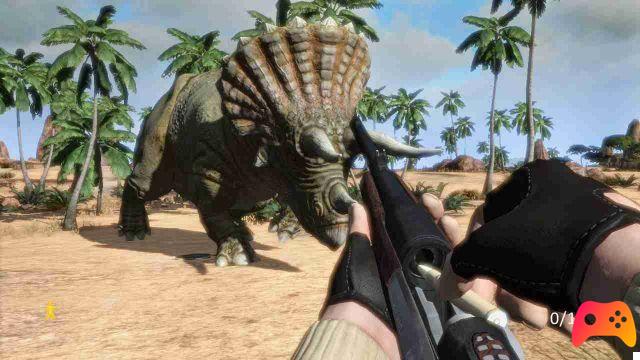 SILVER TROPHIES

Marathoner
Travel over 42 kilometers.
Full House
While hunting, confirm the killing of six different types of dinosaurs.
Tyrannicide
Fill the trophy room with 17 Tyrannosaurus Rex.
GOLD TROPHIES

Geared up
Start the hunt with all the equipment, all the licenses and the sniper rifle.



In Carnivores: Dinosaur Hunt the player on a hunting trip is ready to explore pristine beaches, dense jungle, scorching deserts and a rocky plain in search of the terrifying Tyrannosaurus Rex. You are ready?
► Carnivores: Dinosaur Hunt is a Shooter-Simulation-Sport type game developed and published by Digital Dreams Entertainment for PlayStation 4, Xbox One, Nintendo Switch, PlayStation 5 and Xbox Series X, the video game was released on 01/06/2021